Boutique beer brewer Moa has today become the first company of the year to list on the New Zealand Stock Exchange. Shares in Moa Group started trading at 12pm, selling at an 8 per cent premium of $1.35 each. Chief executive Geoff Ross spoke to Ben Chapman-Smith, Business reporter from nzherald.co.nz at the Northern Steamship bar in Auckland, immediately after shares went live.
Latest NZH Video
Marc Peard chats with Sam Hewat about the opening weekend of Super Rugby, and we catch up with World Champion Archer Liz Randell.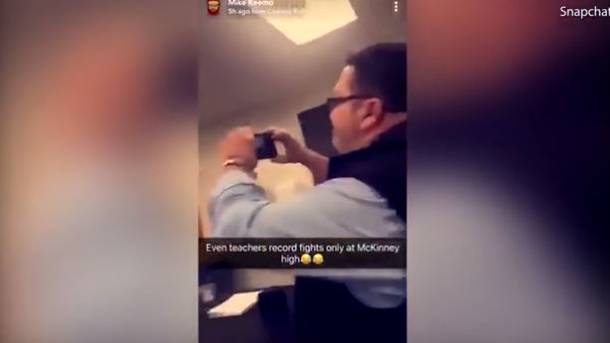 25 Feb, 2018 12:53pm
2 minutes to read
The school district put the teacher on leave after the Snapchat video surfaced.
25 Feb, 2018 12:53pm
0:00
CCTV footage captured three Ohio inmates smashing a window in an attempt to escape the Lorain/Medina correctional facility. - Lorain/Medina Community Based Correctional Facility
New Zealand video
25 Feb, 2018 12:53pm
0:00
25 Feb, 2018 12:53pm
1:57
25 Feb, 2018 12:53pm
0:00
25 Feb, 2018 12:53pm
0:00
25 Feb, 2018 12:53pm
4:18
25 Feb, 2018 12:53pm
0:00
25 Feb, 2018 12:53pm
2:12
Entertainment video
25 Feb, 2018 12:53pm
0:00
25 Feb, 2018 12:53pm
0:00
25 Feb, 2018 12:53pm
0:00
25 Feb, 2018 12:53pm
0:00
25 Feb, 2018 12:53pm
2:23
25 Feb, 2018 12:53pm
2:22
25 Feb, 2018 12:53pm
2:36
25 Feb, 2018 12:53pm
0:00
Lifestyle video
25 Feb, 2018 12:53pm
0:00
25 Feb, 2018 12:53pm
0:00
25 Feb, 2018 12:53pm
0:00
25 Feb, 2018 12:53pm
0:00
25 Feb, 2018 12:53pm
0:00
25 Feb, 2018 12:53pm
0:00
25 Feb, 2018 12:53pm
0:00
Business video
25 Feb, 2018 12:53pm
0:00
25 Feb, 2018 12:53pm
0:00
25 Feb, 2018 12:53pm
0:00
25 Feb, 2018 12:53pm
1:30
Travel video
25 Feb, 2018 12:53pm
0:00
25 Feb, 2018 12:53pm
0:00
25 Feb, 2018 12:53pm
0:00
25 Feb, 2018 12:53pm
0:00
25 Feb, 2018 12:53pm
0:45
25 Feb, 2018 12:53pm
0:00
25 Feb, 2018 12:53pm
0:00