Prime Minister John Key says the asset sales referendum will be an "utter waste of money" and the sales process could be completed before it is held. The petition is to be tabled in Parliament today, after which the Government will have a month to set a date for the referendum, or declare a postal referendum.
Latest NZH Video
A slightly sparser crowd than usual turned out for the Cadbury Jaffa Race today, after the event was postponed from its expected July date because of bad weather. / Otago Daily Times
Jacinda Ardern speaks at the 'Let's Talk to Labour' youth event.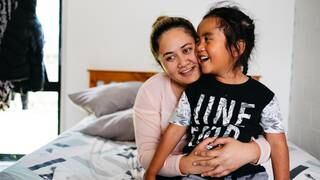 19 Aug, 2017 3:54pm
2 minutes to read
Exclusive: Compelling documentary challenges stereotypes around young mothers.