Now you don't see it: new $50,000 glazed fence
Many Auckland residential fences are fortified bastions, vertical temples of timber, towering block or stone structures, guarding owners' privacy.
But a new $50,000 fence erected at an upmarket heritage Auckland apartment project is completely, deliberately transparent. It encourages residents to look from one property to another.
Why?
The boundary fence is at Chambers & Station, the $15 million Mt Eden conversion of the former borough council and fire station buildings into luxury apartments.
The fence at the Valley Rd project opposite the Mt Eden Normal Primary School runs the full length of the Dominion Rd side of the property. It is all glass to allow light into the neighbouring villa.
A new carparking building - built half underground and half above - was developed on that boundary. Development director Nigel McKenna, head of the project, said any solid fence would have cut light to windows and the villa so glass was the best solution.
Read more: $15m Mt Eden heritage apartments nearly finished
A Chambers & Station spokesperson explained more.
"The fence is 15mm thick toughened safety glass installed in a polyglaze system which clamps the glass in place. The glass has been cut to size, tempered and thermo-treated in New Zealand. The supplier and installer was Woods Glass. The fence was done in panels for ease of manufacturing and installation," the spokesperson said.
Neighbour Graham Bailey expressed satisfaction.
"It's impressive. I probably lost a little bit of light but there's still light coming in. We have lost a bit of privacy but we can pull the curtains to reduce that. The glass is actually on their property," he said, describing how it topped the boundary wall.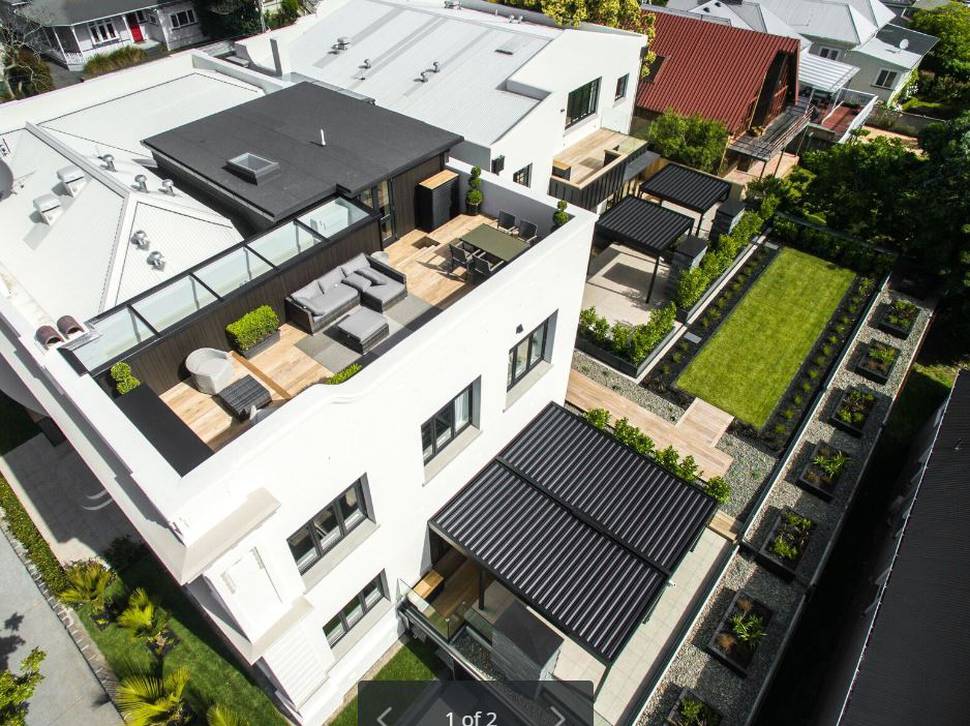 But Bailey also emphasised the good relationship between himself and developers Templeton Ltd.
"I gave them full access to the property while they built," he said describing months of earthworks and noise.
Tim Reilly of Woods Glass, which made and erected the fence, said many residential pool fences were glazed to allow a visual link.
Watch: Nigel McKenna explains Chambers & Station
The placement of the locally manufactured glass for the Mt Eden fence was extremely unusual, Reilly said.
"It probably is a first. Nothing else like that springs to mind. It took time to get it across the line as far as finishing went. These sorts of jobs can't be rushed," he said.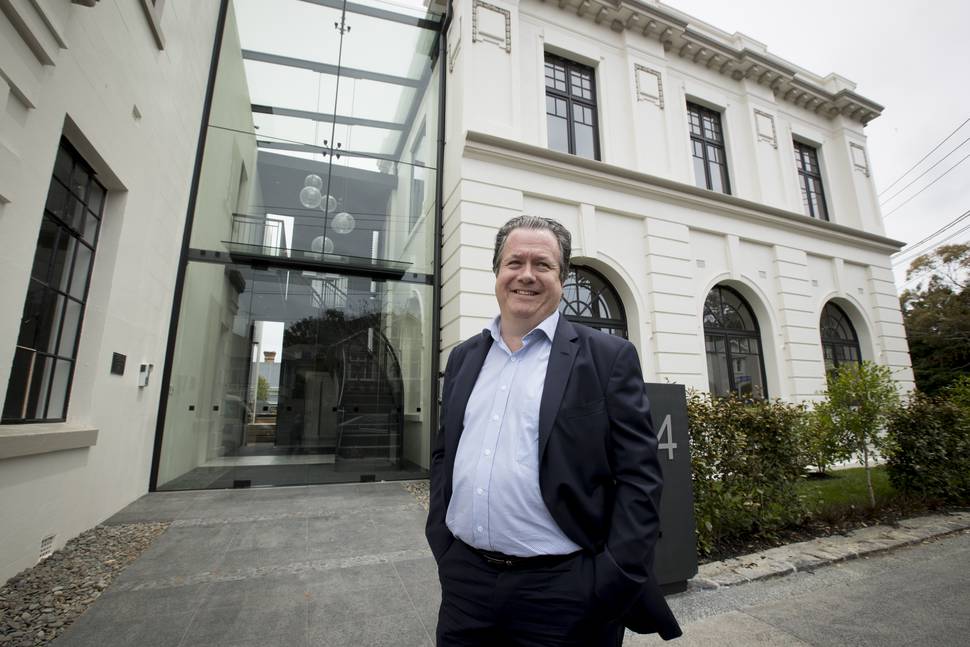 Reilly knows of no other Auckland residential boundary fences made of glass.
"Most people do want privacy," he said.
Watts & Hughes was the main contractor at Chambers & Station in the project designed by A Studio Architects who were also the interior designers. Origin Consultants were the conservation architects and tattico was the planning consultant.
Glass is used extensively elsewhere on the job. A marketing brochure said a key challenge was joining the two buildings, achieved via a new two-level glass atrium.
"Early on it was decided that the fire station and council chambers should be joined together with a link building which housed a lift and access stairs to each floor. This unlocked the buildings to work together as one apartment complex but added challenges of fitting stairs and lifts into a tall narrow space that had to appear to be connected but still allow two different building structures to perform in an earthquake," the brochure said.
McKenna praised his partners in the project.
"Our investors, with the courage and vision to finance this project, were led by Warwick Goldsmith and Jackie Gillies," he said in the foreword to the brochure.
"Auckland has limited heritage buildings of the quality and with the history of the Mount Eden Municipal Council Chambers and the Mount Eden Fire Station. As a pair they are unique: the former was built in 1912, pre-World War 1, the latter in 1924. They are an important part of our heritage. It has been a privilege to adaptively restore and convert these two very special buildings and to give them a new life for the next 100 years," McKenna wrote.