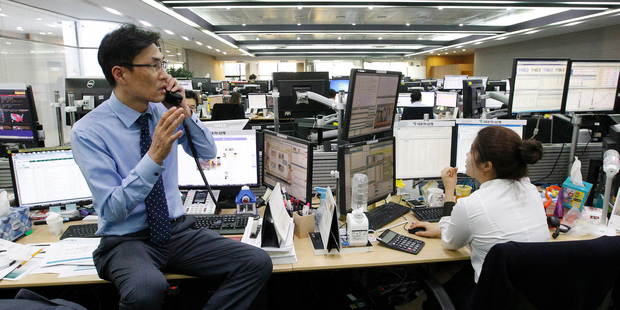 European stocks have closed higher after markets recovered from early losses in the wake of Donald Trump's victory in the U.S. presidential elections.
Germany's DAX ended the day 1.6 per cent higher at 10,646.01 while Britain's FTSE 100 gained 1 per cent to 6,911.84. France's CAC 40 rose 1.5 per cent to 4,543.48. All the indexes were lower earlier in the day.
Investors appeared to be calmed by Trump's conciliatory victory speech, which contained little of the brash rhetoric from his campaign. Also, some analysts say that Trump's victory means the Federal Reserve is unlikely to raise interest rates as soon as December, as previously expected. Lower rates have tended to boost global stocks.
Stocks are moving solidly higher in midday trading on Wall Street, with gains led by drugmakers, which would have faced the likelihood of price controls under Clinton.
Pfizer jumped soared 8 per cent, the biggest gain in the Dow Jones industrial average.
Hospital operators sank. Trump has promised to repeal the Affordable Care Act. HCA Holdings plunged 14 per cent.
At midday trading, the Dow average rose 143 points, or 0.8 per cent, to 18,475. The Standard & Poor's 500 index gained 15 points, or 0.7 per cent, to 2,155. The Nasdaq composite climbed 34 points, or 0.7 per cent, to 5,227.
Bond prices fell, sending yields higher. The yield on the 10-year Treasury note rose to 1.98 per cent.