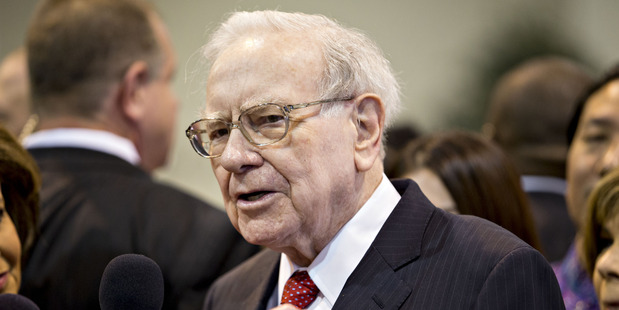 Legendary investor US Warren Buffett has hit back at Donald Trump saying he's never used the kind of tax deduction that the Republican presidential candidate did, and that he has paid his taxes every year for 72 years.
Buffett was responding to Trump's comments during yesterday's debate.
Trump claimed that his own tax avoidance was not unusual and was commonplace even among supporters of Hillary Clinton.
"Many of her friends took bigger deductions. Warren Buffett took a massive deduction," Trump said.
Buffett, a long time supporter of Hillary Clinton, was quick to respond.
"Mr. Trump says he knows more about taxes than any other human. He has not seen my income tax returns. But I am happy to give him the facts," he said in a statement released today.
"I have paid federal income tax every year since 1944, when I was 13. (Though, being a slow starter, I owed only $7 in tax that year,)" he said.
"I have copies of all 72 of my returns and none uses a carry forward."
Trump employed a carry forward when he claimed $916 million in losses in 1995.
That loss may have allowed him to avoid paying federal taxes for several years.
Buffett also released details of his own taxes and reiterated his call for Trump to release his tax returns.
"I have been audited by the IRS multiple times and am currently being audited," Buffett said. "I have no problem in releasing my tax information while under audit. Neither would Mr. Trump - at least he would have no legal problem."
- AP, staff reporter.