Deep luxury leather couches, huge flat screen TVs and beautiful hand-polished timber floors - it's hardly the picture of boating most grew up with.
But that's what is on offer at the upcoming On Water Boat Show - and for about the same price as a do-up property in Auckland the luxury boat dream can be yours.
Boats at the upcoming show range in price from affordable trailer boats to luxury yachts and power boats priced at $3,000,000.
The glitzy boats provide at-home luxuries but with sea views not even the best cliff-top home can provide.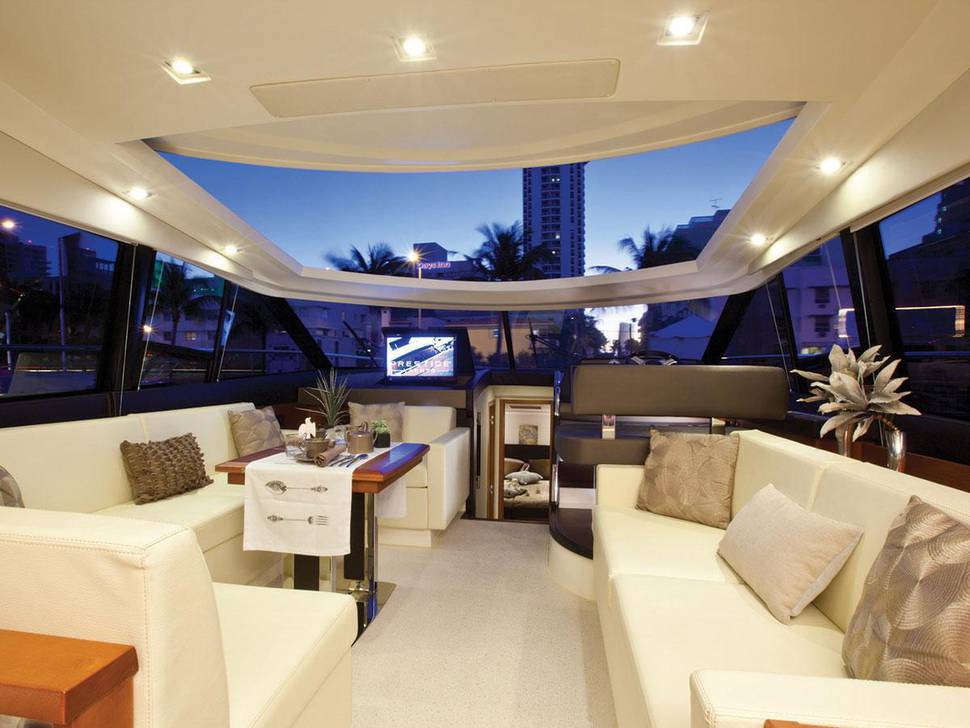 "The Prestige 500 S is unique because it has three cabins including a full beam owner's cabin which is unusual in a boat of this size," Jason Snashall from Orakei Marine said.
"It has all the comforts of home including satellite TV. It's made by the French and they know how to design and build luxury boats."
But not all of the boats on offer come with the same price tag as a Grey Lynn villa. There are other craft on display to get you on the water.
There are big yachts, small yachts, powerboats, launches, waterskiing boats, jet skis and paddleboards on offer.
The show opens on September 29th and runs across four days in downtown Auckland. Children under 15 are free, and have an interactive treasure hunt to guide them through.
For tickets and more information please visit www.auckland-boatshow.com