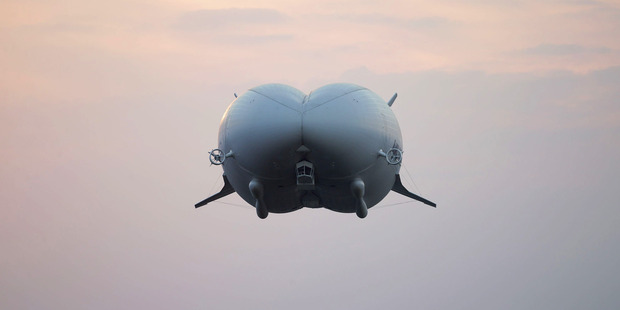 A blimp-shaped airship billed as the world's largest aircraft has taken off for the first time, days after an earlier attempt was scuttled by a last-minute technical hitch.
The 92-metre Airlander 10 -- nicknamed the "flying bum" because of its bulbous front end -- rose slowly into the air from an airfield this morning 73 km north of London.
A test flight planned for Sunday was scrapped because of an unspecified technical issue.
The Airlander is a hybrid air vehicle -- part lighter-than-air blimp, part plane. It's designed to use less fuel than a plane, but carry heavier loads than conventional airships.
Its developer, Hybrid Air Vehicles, says it can travel at up to 148 km/h and stay aloft for up to two weeks.