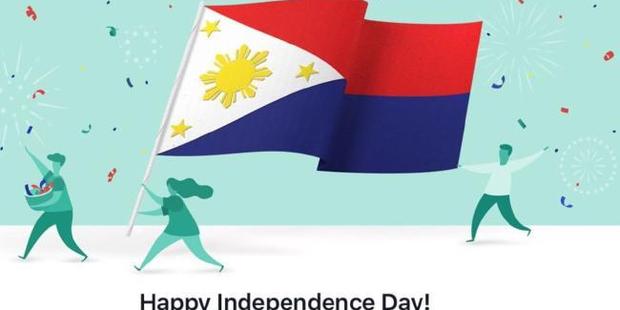 We all know the powers of social media, but never did we think it would declare a war.
Facebook made an embarrassing blunder when it accidentally stuffed up a "Happy Independence Day" greeting for social media users in the Philippines.
In its message, Facebook used an inverted Philippine flag, which suggests the country is at war.
The flag usually has a blue panel across the top and a red one across the bottom, but the flag can be hoisted upside down, so red is on the top, when the country is at war.
It is the only flag that may be hoisted inverted when the Congress of the Philippines has declared a "state of war".
Aww. @facebook has inappropriately inverted Philippine flag as it greets our country for the celebration of the Independence Day.

— King Pau (@KingPauuuuu) June 12, 2016
The Philippine Star reported Facebook apologised for the gaffe and said it was unintentional.
"We care deeply about the community in the Philippines and, in an attempt to connect people on Independence Day, we made a mistake," the social media site said.
Filipino citizens were quick to inform Facebook of what it had done, with many posting on the site and Twitter requesting an apology.
Even the Official Gazette of the Republic of Philippines posted a picture showing the correct ways to display the flag.
May 28-June 12 are the Flag Days; all citizens are encouraged to fly the Philippine colors: https://t.co/O6r6YTjkPd pic.twitter.com/iSVHP4X67V

— Official Gazette PH (@govph) June 2, 2016
Facebook later removed the Independence Day greeting, according to the Philippine Star, but its mistake was far from forgotten, with many users taking screenshots of the blunder.
It's not the first time the Philippine flag has been incorrectly hung upside down.
In 2010 the US government had to apologise after displaying the inverted flag at a meeting hosted by president Barack Obama.
The Philippine Starreported at the time the government said it was an "honest mistake".