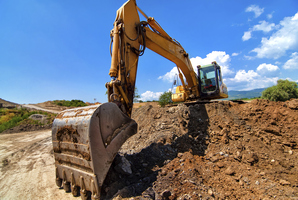 A man was unfairly sacked from his father's company after a row about gossiping, the Employment Relations Authority says.
Nathan McDermott worked as a labourer and driver for his father's company McDermott Transport and Excavation Ltd (MDT), based in Kaikohe, when he was fired in March 2013.
His father, Charles McDermott, the managing director of the company, claimed Nathan resigned following a heated argument in which he accused his son of "telling everyone our business".
Mr McDermott snr had called him to his home on a Sunday, where Nathan was met by five people and was accused of gossiping with clients about his father's relationship with his then partner.
However, the ERA found there was confusion over what the meeting was about. Nathan McDermott believed it was in relation to his refusing to talk with a client about the owner of another transport company in Kaikohe, who he "knew and liked".
The meeting became heated, and Nathan McDermott left, saying he was "out of here".
His father responded by telling him to return the company ute and mobile phone.
The dispute continued via text messages as Nathan McDermott asked for pay he was owed and refused to return the mobile phone, which he claimed was a gift.
When mediation attempts failed, he laid a complaint with the ERA, which agreed that he had been unfairly dismissed.
"I consider that there were major rather than minor flaws in the procedure adopted by MDT in terminating Mr McDermott's employment which cannot be explained merely by the fact that MDT was a smaller employer," Eleanor Robinson of the ERA said.
These included not investigating the allegation that he had been gossiping, not providing him with time to prepare a response, not advising him of his right to have a support person at the meeting, and not considering his explanation of events given there was "fundamentally some doubt" whether he understood the allegations.
MDT was ordered to pay him $3351 in outstanding wages and holiday pay, $7260 in lost wages, and $6000 in compensation.
The ERA ruled he did not have to return the mobile phone, but said he would have to pay the company back for a car alarm he purchased through MDT.
When contacted, Mr McDermott snr said it was too early to comment on the decision at this time, but indicated he was considering an appeal.
Attempts to reach his son were unsuccessful.
- APNZ