Penthouse atop Monaco's first skyscraper to be built since the 1980's will set buyer back $475 million.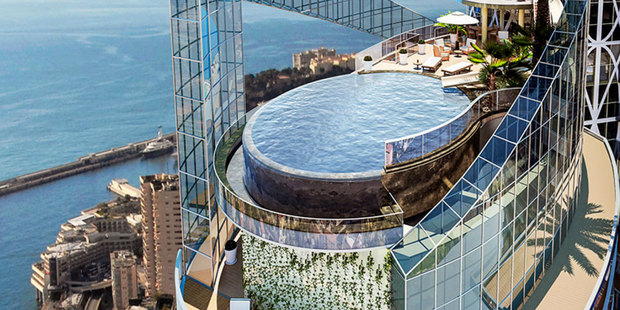 Even by the sky-high standards of Monaco, a penthouse at the top of the Odeon Tower is set to fetch a vertiginous price.
Tour Odeon, which is under construction and when finished will be the principality's first skyscraper since the 1980s, will be topped with a five-floor penthouse that would cost a potential owner 300 million ($475 million), making it the most expensive in the world.
The penthouse will have several swimming pools, including a large infinity pool with a slide leading from a dance floor in the rooms above.
The 3251sq m apartment will also come with a private chauffeur, a caterer, three staff bedrooms, a 24-hour con-cierge service and access to a health centre.
Tour Odeon, which will house 36 more luxury flats, will be Monaco's first skyscraper since Prince Rainier banned tall buildings on the shoreline to avoid overshadowing the city.
Instead he encouraged the development of wider, lower buildings built on an extension into the sea. His decision was reversed in 2009 by his son and successor, Prince Albert, and plans for the 170m Tour Odeon were drawn up.
One in three of Monaco's 38,000 residents is a millionaire, according to a study by Spear's magazine and WealthInsight.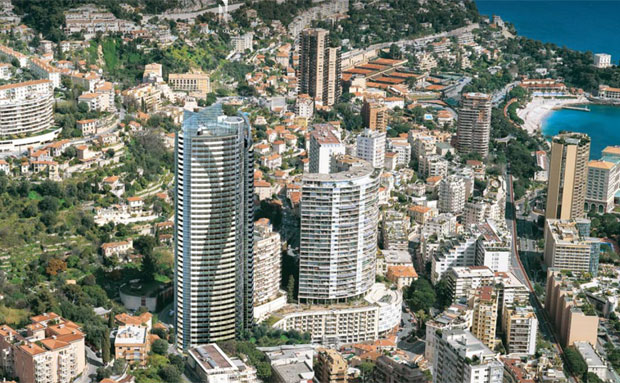 Unobstructed views
Irene Luke, of Savills, the estate agency, who moved to Monaco in 1990 from London, said it was becoming increasingly popular with wealthy Britons.
"It's becoming more and more like London by the sea."
Tax changes in some areas of Switzerland are also "making Monaco look like a very safe, stable place".
The penthouse is expected to go on the market next year. So far, 26 flats have been sold.
Sky-high price
World's costliest apartment: Penthouse of Odeon Tower, Monaco
• $475 million.
• 3251sq m apartment over five floors.
• Property will include infinity pool, private chauffeur, caterer and three staff bedrooms.
Watch a promotional video for the Odeon Towers project here: