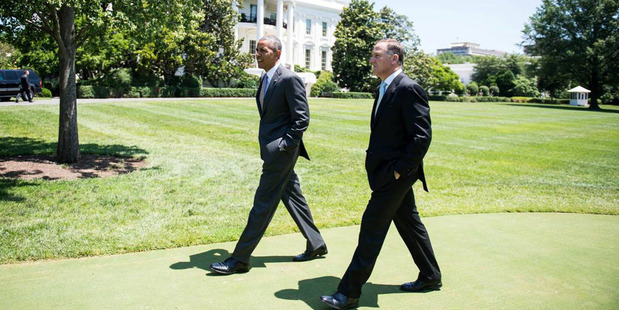 Obama's administration is taking a first step towards requiring future cars and light trucks be equipped with technology that enables them to warn each other of potential danger in time to avoid collisions.
A research report released by the National Highway Traffic Safety Administration estimates the technology could eventually prevent as many as 592,000 left-turn and intersection crashes a year, saving 1083 lives.
The technology uses a radio signal to continually transmit a vehicle's position, heading, speed and other information. Similarly equipped cars and trucks would receive the same information, and computers would alert drivers to an impending collision. A car would "see" when another car or truck equipped with the same technology was about to run a red light, even if that vehicle were hidden around a corner.
A car would also know when a car several vehicles ahead in a line of traffic had made a sudden stop and alert the driver before the brake lights of the vehicle in front illuminate. The technology works up to about 275m away.
Adding the technology to new vehicles or retrofitting existing ones is expected to cost about US$341 ($406) to US$350 per vehicle in 2020, but could decrease by more than US$100 over time as manufacturers gain experience making the devices, the safety administration report said.