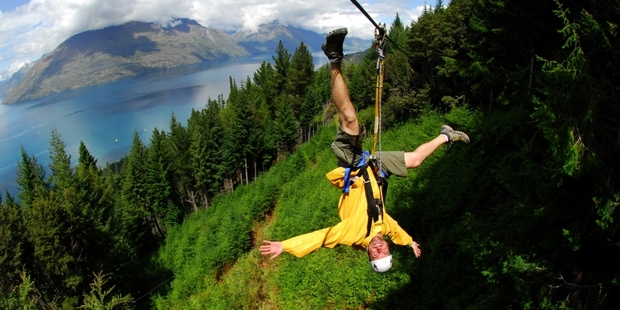 Total visitor spending in New Zealand grew by 11 per cent to $7.1 billion in the past year, driven by strong growth from the United States, Germany and China.
The figures for the year ending in June showed holiday visitors increased their spending by $800 million to $4.36 billion.
Ministry of Business, Innovation and Employment sector performance manager Peter Ellis said the figures continued an encouraging trend.
"This latest data shows the continued recovery of the tourism sector, and confirms what we have been seeing in other data sources and what we hear from the industry."
The survey results showed there was a significant increase in total spending by visitors from the United States, up an estimated 53 per cent from the previous year to $773m, and Germany, up 63 per cent to $375m. Spending by visitors from China rose 26 per cent to $912m, as visitors moved from lower value short shopping trips to longer stays.
However, spending by Australians fell 4 per cent to $2.11b.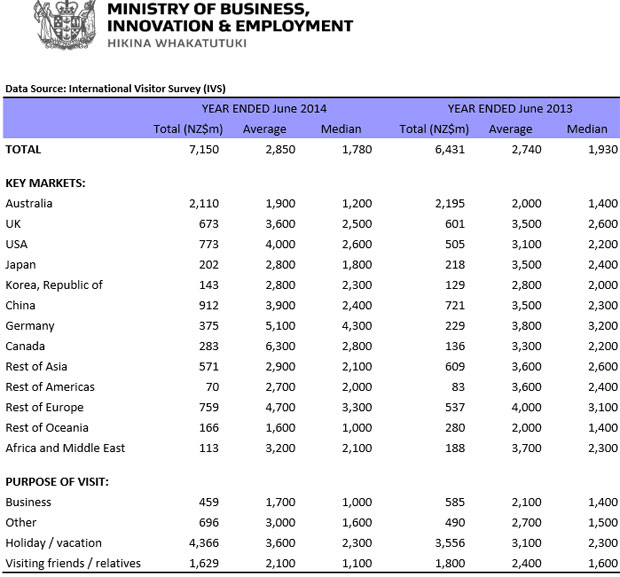 And business spending tumbled by 22 per cent from $585m to $459m. The government last year announced a $34 million boost to overseas promotion of business events in New Zealand over a four-year period.
The International Visitor Survey is based on results from approximately 8900 visitors departing New Zealand airports, with data released quarterly.
A table with a summary of statistics is available on the MBIE's website here.