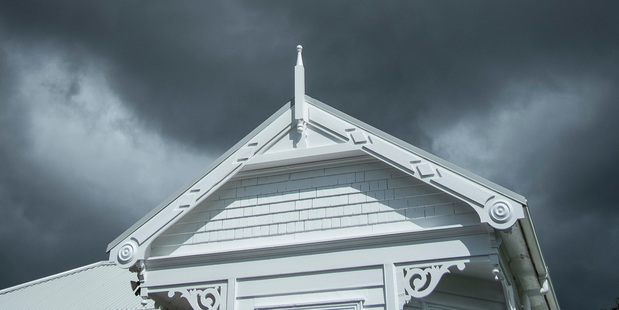 A shortage of winter house listings is putting more pressure on already rocketing prices.
Harcourts' Auckland and Northland house listings fell 38 per cent on last year. Its chief executive attributes the fall to home owners holding on to their properties because they're fearful of finding another place to buy in the current market.
Hayden Duncan, Harcourts chief executive, said the latest provisional data from his business showed an above-average fall in the number of listings compared with last winter.
While that was not unusual for this time of the year, the drop was significant enough to point to other factors at play, he said.
"There is an overall lack of housing stock and people are hesitant about listing their house for sale because they fear they will not be able to buy elsewhere. Others are holding on to property when they buy somewhere new, as rental returns are so lucrative. As a result, the provisional data shows listings have dropped by 38 per cent compared to the same time last year," he said.
But when houses were listed, they were selling quickly and for good prices. The average price in Auckland and Northland is sitting at $670,656, Mr Duncan said.
Barfoot & Thompson agents Andre and Nikki Bodde said the Auckland shortage was having an effect, particularly in suburbs close to the CBD.
"We are experiencing a tight market with a shortage of quality listings to accommodate our well-qualified buyers," they said last week.
They listed recent sales at 20 Wellpark Ave in Westmere for $1.2 million, 2/1 Buller St in Herne Bay for $850,000, 2 Central Rd in Kingsland for $960,000, 64 Malvern Rd in Mt Albert for $995,000, 14 Taumata Rd in Sandringham for $867,000, 61 Wainui Ave in Pt Chevalier for $1,577,080, 20 Golf Ave in Otahuhu for $650,000 and 6B/435 New North Rd in Kingsland for $523,000.
Wendy Alexander, Barfoot chief executive, said the onset of winter had taken its traditional toll on the market in terms of sales numbers and new property listings in June. But prices still rose.
"The average sales price during June was $714,054, which was up 1.6 per cent on May's average price, and the second-highest average price on record.
"While the number of sales at 1037 for the month was lower by 6.5 per cent on those for May, and right in line with those for May last year, the demand for higher-value properties from prospective buyers saw the average sales price increase by $11,000 over that for May," she said.
Brendon Skipper, realestate.co.nz chief executive, said traffic to the site rose 56 per cent in the past 12 months, "and we now see over 45,000 unique property hunters visiting every day".