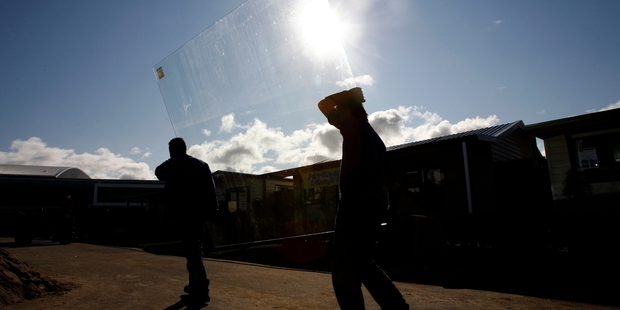 Metro Performance Glass chief executive Nigel Rigby says it's still "early days" but it has been good to see the company's share price rise following its stock exchange debut today.
Shares in the country's largest value-added glass maker first traded at $1.75 - up from the initial public offering price of $1.70, giving the company a market capitalisation of $323.8 million.
Shares were up 4.1 per cent at $1.77 just before 1pm.
Recent initial public offerings - including those for technology firms ikeGPS and Serko and fruit marketer Scales Corporation - have fallen below their offer prices after trading commenced.
Rigby said it was important for investors that Metro's shares had a positive start on the market.
"IPOs have been a bit fragile and if [the share price] is up at the end of the day that would be a great result for Metro," he said.
However, Rigby said what happened within the company over the next 12 to 18 months was much more important than the first day of market trading.
"But certainly today it's a great boost for staff, customers and investors that the share price has improved."
The NZX and ASX listing, which is the second-biggest local sharemarket float this year after Genesis Energy in April, raised a total of $244.2 million.
Around $230 million of the cash raised will be used to buy Metro's assets from its existing shareholders, which include private equity firms Crescent Capital and Anchorage Capital and senior management. The private equity firms have kept a 18.5 per cent stake in the company following the IPO.
Metro expects net profit of $14.3 million in the year to March 31, 2015, up from $12 million in the same period a year earlier. Full-year sales are forecast to rise to $171.9 million in 2015 from $155.4 million in 2014. Metro expects to pay a dividend of 3.6c per share in the 2015 year, implying a cash yield of 2.1 per cent.
Earlier this month Rigby said the private equity owners had invested about $40 million over the past three years - including upgrading its facilities - and anticipated capital expenditure of about $5 million in the next three to five years.