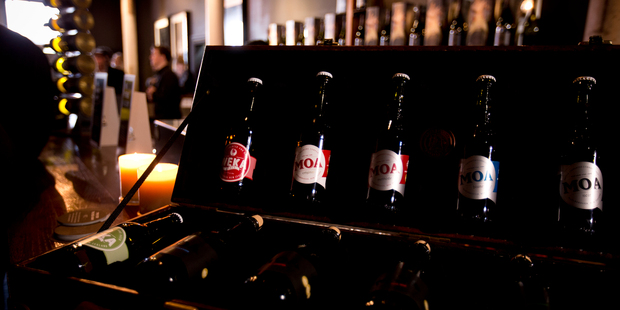 Moa Group, the unprofitable boutique beer maker, raised $500,000 from five institutional investors and plans to raise up to $5.25 million in a discounted rights issue to existing shareholders.
The Auckland-based company sold 1.3 million shares to the unnamed investors at 38c, a 31 per cent discount to the trading price, and said it plans to sell up to 15.9 million shares at 33c apiece in a one-for-two renounceable rights issue, a 40 per cent discount. Existing shareholders can also apply for oversubscriptions.
The placement and a fully-subscribed rights issue would increase shares to 47.6 million from 30.4 million.