In this, the fifth of a six-week series on exporting to China, Paul Lewis explores the massive e-commerce opportunity there.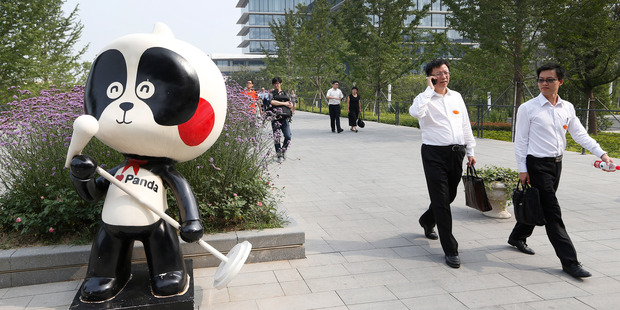 It seems like an 'Open Sesame' for New Zealand exporters - a Chinese e-commerce behemoth with more than 230 million users every day. What better place to showcase New Zealand goods?
Mega-site Alibaba is mind-bogglingly big in the world's biggest e-commerce market within an economy exporters are falling over themselves to access. But, like China itself, things are not that simple.
New Zealand exporters got a glimpse of the potential when a promotion involving Kiwi seafood - Pacific and Bluff oysters, paua and mussels - was hosted on Tmall.com, Alibaba's consumer website. Organised to show off New Zealand's fresh and quality produce and Alibaba's/Tmall's heavily muscled and efficient supply chain, the seafood was transported from New Zealand waters to China's plates within 72 hours. It was gone in a flash.
That was in April; it came after an Alaskan seafood promotion did much the same thing - only their crab arrived frozen, not fresh.
It sounded like Nirvana for exporters. Alibaba is the 600kg gorilla of e-commerce sites. China surpassed the USA as the world's biggest e-commerce market last year with nearly US$300 billion in sales; Alibaba has 80 per cent of the China market through Tmall, its Alibaba business-to-business site and Taobao, its online marketplace much in the vein of Amazon. Tmall's sales grew a staggering 90 per cent last year.
But this is China. Few things are as easy as they seem. Glen Murphy, NZT&E regional director in China, says the seafood promotion was a great success - and they are trying to arrange a New Zealand page on Tmall. If that seems a rather obvious omission in New Zealand's exporting efforts in China, Murphy offers a commonsense perspective.
New Zealand has capacity issues - it can't consistently supply enough seafood to the vast Chinese market and inability to buy can mean a quick end to business hopes in China. Border issues and non-tariff barriers are increasing, meaning it can be difficult to get the produce from 'port to plate' within the fresh life of the oysters, for example.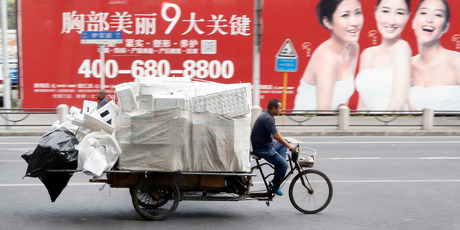 "We are trying to get a New Zealand page up," says Murphy, "but as well as that we are encouraging individual companies to see this [Alibaba/Tmall] as a serious option. But New Zealand businesses need to understand that there is no simple answer.
"It can be expensive and you have to work just as hard offline as you do online. Things like the seafood promotion are a good way of making some noise and getting attention."
A lot of attention needs to be grabbed. Alibaba has over seven million vendors already. That's one big marketplace - and that's just the sellers. Businesses have to market hard and campaign vigorously to get people even to look at their produce; easier said than done. Chinese consumers are great researchers, spreading the word through social media.
"The interesting thing, talking to the Tmall guys themselves, is that you'd think e-commerce would be all about low prices, especially in China," says Murphy. "But they are more interested in loyalty and that unique customer experience.
"What they and we want to do is increase the frequency, yes, but also increase loyalty - and to do that you need more than just a price proposition. This is an opportunity to do something quite unique as we go forward in the relationship."
In other words, business online in China is a lot like business offline - it is about building the relationship, trust and recognition of quality produce. That fits hand in glove with the New Zealand drive to persuade exporters away from commodities (though they are currently fetching high prices) to develop products which sit higher on the value chain.
Having said that, there are some big numbers behind the reason to get on board with Alibaba. The burgeoning Chinese middle class - increasing by 30 million people with disposable income every year - is one. So too is the fact that, while China is a high-volume e-commerce market, it is still not necessarily a high spend-per-head equation. In 2012, Chinese consumers spent an average of US$670, compared to the average UK consumer who spent over US$3800 online.
The enormous growth within China is obliterating that difference rapidly; the China online market has been compounding up by 70 per cent a year since 2009. Alibaba is also figuring out how best to harvest the activities of millions of mobile phone users who like to make e-commerce transactions through those devices.
"Having a New Zealand page on Tmall is such a no-brainer," says Scott Brown, managing partner of RedFern Associates, a consultancy which specialises in helping businesses enter the complex China market.
"Yes, we might look as though we missed the bus but I can tell you the game has changed. It's not just a numbers game. A huge proportion of Chinese online buyers research their purchase way before they buy it; many just go to shops just to look at what they want to buy. Information is key.
"Online is also not the be-all and end-all. It is a high-volume, low-value discount channel and it is possible to lose control of your brand." Counterfeits and lookalikes are common in China and some say some products can be cloned within a matter of two weeks of hitting the market.
Mark Tanner of China Skinny, a marketing, online and research agency in Shanghai, says there is opportunity for New Zealand companies who can use e-commerce and social media sites well to push their products.
"Alibaba is a really good opportunity for that; it [things like the oysters promotion] is getting the New Zealand word out there. If you use e-commerce and social media right, you can get them locked in to the New Zealand brand.
"But just being on there doesn't guarantee you'll sell lots. There is a gap between overall awareness of New Zealand and buying our products. We really need to build up our brand here.
"We need a lot more knowledge and research. In a place like China, you need the sort of data and information that Alibaba has. It is a vast and complicated place and, without that sort of information, you are flying blind among seven million other vendors."
Tanner's latest newsletter from China spells out the vast potential again. Alibaba founder Jack Ma announced last year a US$16 billion push to enable online purchases to be delivered anywhere within China within 24 hours. It was an eight-year project to cut the cost (twice as much as in the US) of delivering a parcel in a nation where 114 cities have more people than the whole of New Zealand.
He completed a deal with China Post last month, signing a logistics deal with China Post that will see parcels delivered anywhere within 24 hours - further opening up the already enormous scope for e-commerce in China. Project complete, seven years ahead of schedule.
That's China.
Paul Lewis travelled to China courtesy of the Bank of New Zealand.

Read more from BNZ