In the fourth of a six-part series on exporting to China, Paul Lewis at how one bank is paving the way for SMEs to grow.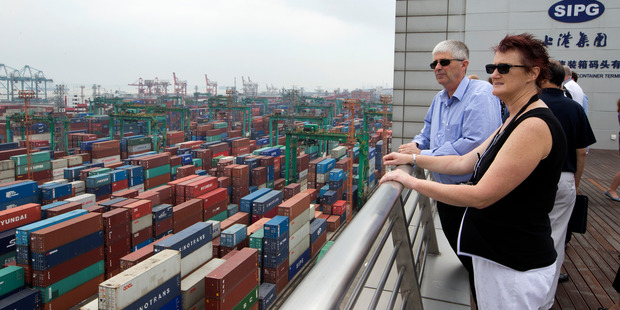 New access to China and effectiveness in that market by small and medium enterprise (SMEs) is the focus for the Bank of New Zealand as it helps to encourage a fresh wave of New Zealand exporters.
CEO Anthony Healy says the bank's future business growth is heavily entwined with China and Asia and that SMEs are a big part of that future.
"They [SMEs] make up 97 per cent of businesses in New Zealand and they make up about 20 per cent of the revenue of the bank," he said. "They will continue to grow; many will have high growth rates but you have to help them to do so and make sure they take advantage of 'Brand New Zealand' and networks in Asia; the specialists and experts we can give them access to."
Already the market leader in SMEs, BNZ have a new raft of plans in mind for China. Expected to be announced soon, they are aimed at paving the way for SMEs to play a bigger export role to the world's second-largest economy.
Healy said: "Forty per cent of our business customers are Asia-active. They are growing by two or three times the rate of non-Asia-active clients. So there will be more SMEs growing their business going forward."
Paul Gestro, Head of BNZ's Asia Desk, Institutional Banking, said about 1500 BNZ clients currently export to China, import from there or have some form of Asian ownership.
"It's a huge part of our business, very important. We see a big future in Asia, of course, and we are gearing ourselves up to be better there. We are trying to develop programmes where we can be more effective with a wider range of customers in Asia. It's a big priority for us."
Last month, BNZ took a delegation of exporters - dairy farmers, croppers and mixed agri-business interests - to Shanghai, Beijing and Xian, checking out export opportunities. It gave the exporters a first-hand view of the complexities of the market - and the value of getting it right.
"It was a good one-on-one exercise but you can't do that with the massive numbers of SMEs dipping their toes into the market for the first time," said Gestro. "However we can find ways to make sure companies looking at China are very well prepared and when, they go into the market, they are so far ahead of the game that they are much more effective.
"The number of SME customers looking at Asia and China for the first time means we are looking at programmes and platforms for a broader range of clients. We are very much the leader in SMEs and want to leverage that."
The bank has already made moves to help some SMEs in China, partnering with The Icehouse, the Kiwi business incubator attached to the University of Auckland business school. It is a similar concept to the Kiwi Landing Pad initiative in San Francisco - seen to such good effect during the last America's Cup campaign there.
It helps companies with some of the knowledge required for the unique challenges and little-understood points of difference in China. Already, Icehouse's access to a number of technology parks in China has seen some New Zealand businesses base themselves in the incubator parks.
"Entrepreneurs are big on collaboration and we are driving a pathway approach - it's all about putting companies in an environment where they can work off each other," said Gestro. "We have put the right companies into one tech park just a bike ride away from Alibaba [the massive Chinese e-commerce success story]."
The new plans for SMEs are likely to include a concierge service, allowing companies to be given local support in markets like China, identifying suppliers, distributors and partners and even getting down to essential detail like accommodation and service providers.
BNZ's widened plans for SMEs will likely not involve a large "bricks and mortar" approach. "There's a lot can be done onshore," said Gestro. "It's often about providing the right people at the right time; people can understand the market onshore. We are looking at programmes which give clients access to guys who know the market.
"Companies who are very well prepared before they get there [to China] have such an advantage; they can land and work in the market and can be validated all the way through."
The other reason for BNZ's "virtual" presence is their hook-up with parent bank NAB which has been in China for many years.
"They are here to support us in the [China] market," said Gestro. "They are not opening bank branches but creating a real presence there. It's a focused strategy that is providing support for Australian and New Zealand businesses and is proving very effective."
The interests of the two countries tended to be complementary - Australian business tended to focus on beef and grains and minerals while New Zealand's primary interest was dairy.
Gestro saw possibilities in genetics, technology and agri-technology for New Zealand companies in China and said other useful advice for New Zealand dairy exporters included how to vertically integrate and "make sure they can be higher up the value chain and ensure their product hits the market in a high quality condition."
China's need to ensure its people had quality food remained New Zealand's biggest advantage, he said.
"China can't keep up with trying to create their own food source in their own country. It's not because they can't do it; it's because the demand is so high, so huge."
Not only internal demand - China's food exports to Japan have risen from US$5.5 billion in 2003 to US$10.8 billion in 2012, so they are exporting quality food to Japan about double the value of New Zealand's food exports to China.
"New Zealand has to deal in premium produce. Let's say, as a nation, we can feed 60 million people - well, that's just a drop in the bucket in China," said Gestro. "We have to have a customer focus, provide high premium products and move ourselves up the value chain."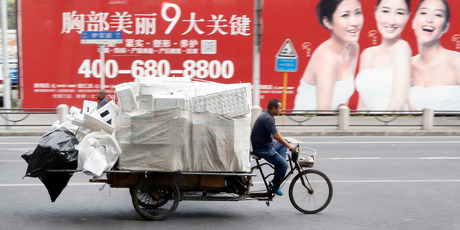 New Zealanders have a natural cultural advantage over Australians when it comes to doing business in China, says Bank of New Zealand CEO Anthony Healy.
Australian-born Healy became CEO and managing director of BNZ in May after joining the bank in 2009. He previously spent 18 years with the ANZ Banking Group, most recently as CEO of UDC Finance. Before that he was deputy group managing director of AmBank Group, Malaysia's fourth-largest bankers.
Bullish about commercial opportunities in China, where he points to burgeoning middle-class consumer growth, Healy says the collaborative work being done by the BNZ and parent bank NAB is proving valuable to Australian and New Zealand exporters. The NAB has been in China for 30 years though it did not gain a banking licence until three years ago.
The two banks work closely, directing exporters to experts in China who can help companies with entry strategies. The link with the NAB in China worked for both countries, he said when asked if Kiwi and Australian interests meant a competitive situation for Australian and New Zealand dairy exporters, for example.
"I don't see it as a competitive situation. There's no real overlap there. New Zealand has a big global presence in dairy, whereas Australia doesn't really have the water supply to sustain a competitive dairy industry; their focus is domestic, ours is export.
"So it tends to be co-development [in China]; we locate people up there and make sure there is a better focus on the New Zealand story and supporting New Zealand clients. They have had a physical presence in China for 30 years. They have an outstanding network there which we take advantage of when supporting our clients."
NAB's clients were often beef, grain and "hard commodities" (metals, minerals, raw materials) while New Zealand exporters were more in the soft commodities (grown produce) area.
Asked whether the two countries had a different approach to doing business in China, Healy said: "I think New Zealanders have a natural advantage in working well with other cultures. You can see how that comes out of daily life here.
"New Zealanders perhaps come across as more culturally aware whereas Australians maybe tend to be more strongly perceived as Australians. It means New Zealanders do well overseas, when dealing with locals from different cultures.
"I am not damning Australians but it is different; Australia is a bigger country and the commodity profile is different. Hard commodities are a different game and the trade negotiations and politics tend to be harder, more aggressive, if you like.
"The food industry is different too, more entwined with people, and I think New Zealand businesses have sought to understand the end consumer in China better. Some national champions have really advanced that cause - I'm talking about people like Tatua, Fonterra, Synlait, Open Country and many others.
"They have done a great job understanding the needs of the end consumers; I am not sure Australian businesses have the same orientation to the users - and that's not all that strange when you consider the bigger scale and huge companies like BHP and Rio and what they deal in."
Healy said the opportunity for New Zealand exporters was growing daily. China was growing more and more polluted and he quoted the example of a New Zealand client who air freighted 2-litre bottles of fresh milk which were sold at up to $23 each.
"That shows the significant premium the emerging Chinese middle classes are prepared to pay for produce from a safe, clean environment - and that middle class is growing by 30 million every year; that's seven times our population every year.
"The opportunity is huge. You don't just have to export to Beijing or Shanghai. China has 30 cities with a population of 10 million or more."
Paul Lewis travelled to China courtesy of the Bank of New Zealand.

Read more from BNZ