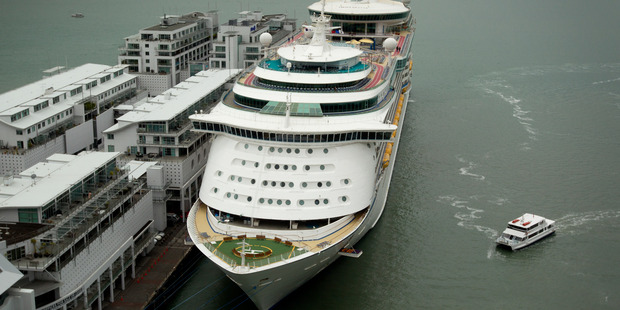 New Zealanders are taking cruise holidays in record numbers with the rate of increase higher than any of the main passengers markets around the world.
In 2013 more than 59,000 Kiwis took cruises - up 23 per cent on the previous 12 months.
The rapid growth rate is more than seven times that of all short term visitor departures from this country for the year to May. The cruise industry attributes its rising popularity to greater awareness of cruising as the New Zealand market matures and more ships call here.
The high New Zealand dollar is bringing down the price of cruises themselves and the cost of flying to meet the ship.
The Cruise Industry Source Market Report shows the South Pacific is still the favourite destination for New Zealanders, with the 18,257 passengers accounting for 31 per cent of the Kiwi cruise traveller market and up more than 65 per cent on the previous year.
Europe is the second biggest destination with 11,435 passengers, up 7.7 per cent on last year, followed by Australia on 7855, up 48 per cent.
Cruise Lines International Association Australasia general manager Brett Jardine said the number of New Zealand cruisers had doubled during the past seven years with average increases of 14 per cent market growth over that time.
"With more ships being deployed in the region in the region in the coming years, we expect to see continued growth out of New Zealand," he said.
Read the cruise industry's market report here: