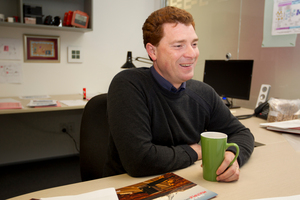 ERoad, whose products allow transport companies to manage and pay road user charges and keep track of their fleet, is planning to raise around $40 million in new capital via an initial public offering before seeking to list on the NZX.
The Auckland-based company says it expects to release a prospectus in mid-July and list on the NZX main board in mid-August.
Chief executive Steven Newman said the company had doubled staff numbers in the past year and was looking to grow by a similar number again in the year ahead, with the move to list seen as a "natural progression".
"There were two things we said we needed to do. Build a substantial business in New Zealand was one and the other one was to complete our approvals and start growing our business in Oregon, and we have done both of those things," he said.
"It really allows us to get the funding in the business to grow other opportunities outside of the New Zealand and Oregon markets."
The company would use the funds "to accelerate its growth strategy for the ERoad electronic solution to manage and pay road user charges, support regulatory compliance and provide value-added commercial services to the heavy vehicle industry", it said, with Newman clarifying those markets would be mainly in North America and Canada.
It has hired First NZ Capital as lead manager and Deutsche Craigs as co-manager.
ERoad joins a swag of companies coming to market in one of the busiest periods for years for IPOs on the NZX. These include companies such as Serko and Gentrack, who listed last week, as well as a number of others tipped to be looking to list, including Orion Health, Vista Entertainment Solutions, TripleJump and CricHQ.
- additional reporting BusinessDesk