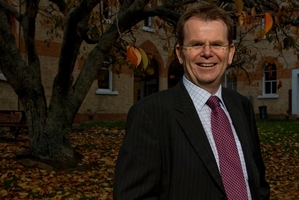 Unitec says it never applied for its Mt Albert land to be fast-track high-density housing but an Auckland councillor says it not only applied but was rejected.
Rick Ede, Unitec chief executive, has released a written statement denying his institution ever applied formally to have the campus land declared a Special Housing Area but councillor Cathy Casey said she had all the document to show the application was made, with ex-council planning boss John Duthie's names on those.
The council rejected Unitec's application in November, she said.
Dr Ede said Unitec wanted to work with the community and create significant positive benefits with its scheme.
"It has met with councillor Cathy Casey and Albert-Eden Local Board chair Peter Haynes to clarify its approach," his statement said.
"We are aware there has been some misunderstanding about our approach to our site following early disucssions by Unitec staff and advisors around the potential to apply formally to Auckland Council for a Special Housing Area under the new Auckland Housing Accord.
"We are sorry for any confusion this has caused and wanted to clarify that while a possible SHA was investigated at an early stage in our discussions it was one we decided not to act on," Dr Ede's statement said.
Dr Casey challenged the release and said she had a set of confidential documents which showed the SHA application had indeed been made formally and rejected.
Unitec has now made a submission to the Unitary Plan, seeking to be allowed to develop more than 40ha of its 53.5ha site for high-density housing and commercial purposes.
But those plans are firmly opposed by many people in the community who are worried about pressure on services, traffic and other infrastructure.
Read also:
•Unitec wants psychiatric clinic removed
•Unitec plan to open campus to developers

An aerial view of the Unitec site showing the proposed mix of educational, housing and commercial redevelopment.
Who's involved
*Unitec with a 53.5ha site to develop
*Friends of Oakley Creek: waterway guardians
*Albert-Eden Local Board: chaired by Dr Peter Haynes
*Dr Cathy Casey: Auckland councillor
*Waitemata District Health Board: owns Mason Clinic
*Gladstone Primary School: opposite Unitec
*Pt Chevalier Social Enterprise
*Mt Albert Residents Association
*North Western Residents Association
*Waterview Primary School (nearby)
See the Unitec plans, including maps here: