US markets hit records as investors rediscover taste for stocks.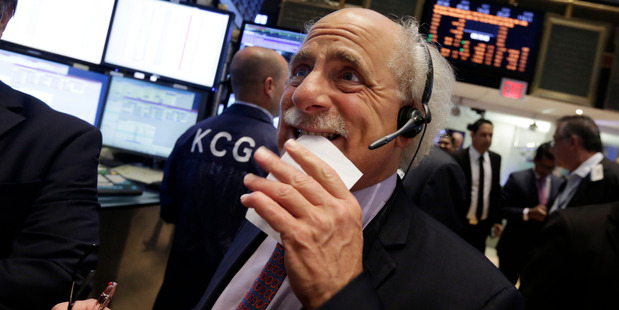 The US stockmarket is back to setting records. After treading water for most of March and April, stocks are nudging deeper into record territory.
The Dow Jones industrial average is within 53 points of 17,000 while the Standard & Poor's 500 is just shy of 2000 after rising 6 per cent this year.
A harsh winter in the US that hobbled growth made investors cautious. There were also worries about the conflict in Ukraine and slowing growth in China, the world's second-biggest economy.
But now the US economy appears to be on track again, and investors are rediscovering their appetite for stocks.
While 17,000 would be the first 1000-point marker crested this year, the Dow had two in 2013. It closed above 15,000 for the first time in May, then above 16,000 on November 21, during a year when the blue-chip index rocketed 27 per cent.
That double milestone was a long time coming, though. The Dow had finished above 14,000 six years earlier, in July 2007, just before the recession.
Recent good news on manufacturing and hiring has boosted confidence in the economy.
US employers added 217,000 jobs to their payrolls in May, the fourth consecutive month of solid job gains.
The market for mergers and acquisitions is also heating up. The value of corporate deals has surged 62 per cent to US$798 billion ($917 billion) this year, from US$494 billion a year ago, even though the number of acquisitions is about 3 per cent lower than last year, says Dealogic.
Meanwhile, central banks around the world are stepping in to bolster struggling national economies. The latest big move came in Europe, when the European Central Bank cut interest rates and said it was ready to pump more money into the region's financial system two weeks ago.
China's manufacturing slump appears to have bottomed out, and tensions between Russia and Ukraine, while still simmering, haven't boiled over.
One place that could become a major problem for investors is Iraq. The recent violence in the region has some investors worried that Iraq could break out into another civil war. With Iraq having one of the largest proven reserves of oil, the violence could further drive up oil prices, causing petrol prices to rise.
- AP