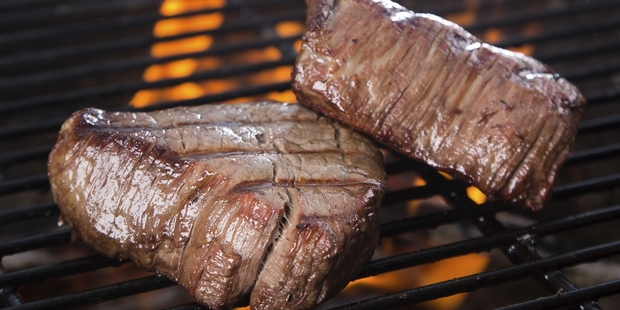 New Zealand beef prices continued to rise in May and into this month as supplies tightened and international demand remained strong, says Rabobank in its monthly agribusiness update.
The North Island bull prices in the second week of June averaged $4.15 a kg (carcass weight) - up 5 per cent on the same week last year and the highest average price since the start of 2012.
The total beef slaughter during April increased slightly, rising 2 per cent, year-on-year, to 240,392 head.
Beef exports in April improved 1 per cent, year-on-year, offset by a 26 per cent fall in exports to China.
Rabobank said the "stubbornly high" exchange rate continued to provide a stiff headwind for beef exporters.
Lamb prices improved each week throughout May and June, with the South Island lamb price in the second week of June increasing 20 per cent, year-on-year, and averaging $5.46 a kg carcass weight.
Wool prices by the end of the first week in June were at their highest levels for 2014. The coarse wool crossbred indicator was at $5.32 a kg, up $1.06 a kg, year-on-year. Limited volumes of wool were available.
- APNZ