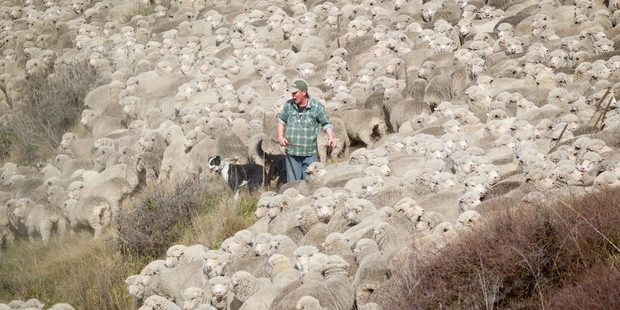 Prices for inputs used on New Zealand sheep and beef farms fell by 0.6 per cent in the year to March 2014, driven by declines in the cost of fertiliser, lower interest rates and fuel costs, says Beef and Lamb New Zealand.
Excluding interest, the underlying rate of on-farm inflation was minus 0.1 per cent - down from 0.7 per cent the previous year. It was only the second decrease in underlying on-farm inflation since reporting started in 1972-73, Beef and Lamb said.
The organisation's chief economist, Andrew Burtt, said prices in 12 input categories increased and decreased in four, but the size and weighting of the decreases more than offset the increases.
Prices fell by 6.1 per cent for fertiliser, lime and seeds; 3 per cent for interest; 2 per cent for fuel; and 0.1 per cent for weed and pest control.
Electricity and repairs, maintenance and vehicles accounted for the largest price increases in the year to March, up 4.9 and 2.6 per cent respectively.
Over the most recent five-year period, on-farm inflation was 2.9 per cent, and 36.2 per cent over 10 years. By comparison, consumer prices increased by 10.9 per cent over the past five years, and by 28.5 per cent over the past 10 years.
- APNZ