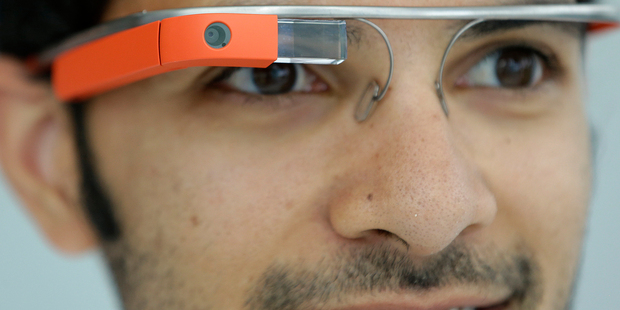 A New Zealand-born artist has created a way to find and kick Google Glass users off a WiFi network.
Berlin-based New Zealander Julian Oliver has created a method to boot the wearable technology off a local network after a New York artist expressed uneasiness at whether a Google-Glass wearing audience member was recording him at an exhibition.
"It was not possible to know whether they were recording, or even streaming what they were recording to a remote service over WiFi," Oliver said on his website.
Google Glass is a wearable device which allows users - among other things - to take videos or pictures of what they are looking at and share it over social networks.
Oliver has developed a computer script, which he says will find and detect Google Glass on a WiFi network and kick them off it.
The script works on a small computer like a BeagleBone Black or Raspberry Pi and a wireless USB adaptor.
Incidents involving Google Glass made headlines earlier this year after a woman wearing the device in a San Francisco bar was accosted by its patrons, reportedly concerned she could have been recording them.
"To say 'I don't want to be filmed' at a restaurant, at a party, or playing with your kids is perfectly OK. But how do you do that when you don't even know if a device is recording?" Oliver told technology website Wired this week.
"This steps up the game. It's taking a jammer-like approach," he told the website.