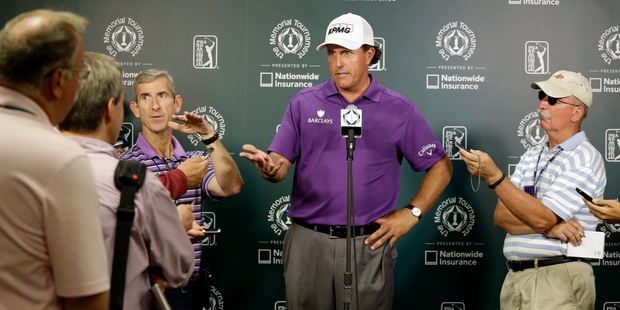 Golfer Phil Mickelson confirmed that FBI agents investigating insider trading approached him last week at the Memorial Tournament. The winner of five major championships said yesterday that he had done "absolutely nothing wrong".
A government official said the FBI and Securities and Exchange Commission were analysing trades Mickelson and Las Vegas gambler Billy Walters made involving Clorox shares at the same time activist investor Carl Icahn was attempting to take over the company.
Smiling as he faced reporters and cameras in Dublin, Ohio, Mickelson said the investigation had not been a distraction until FBI agents approached him after his opening round on Friday. He did not offer any other details, including his relationship with Walters or any stock advice he might have received.
"Honestly, I've done nothing wrong. I'm not going to walk around any other way," he said.
The official said Mickelson and Walters placed their trades about the same time in 2011. Investigators are looking into whether Icahn shared information of his takeover attempt.
Walters is a legend in sports betting circles, widely feared by bookies as one of the few people who can consistently win.