Auckland Council's key holdings have gained in value by 69 per cent to $2.5 billion since 2010.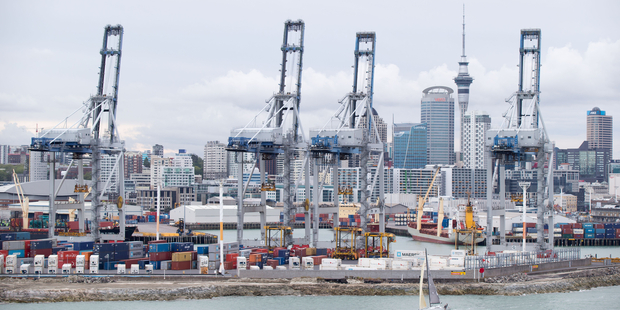 A turnaround in the fortunes of the council-owned Ports of Auckland has helped explode the myth that companies need to be listed on the NZX in order to perform, says Gary Swift, chief executive of Auckland Council Investments.
In data released yesterday Auckland Council Investments (ACIL) - a company formed to house the Auckland Council's equity investments - said its key holdings had gained in value by 69 per cent to $2.541 billion since its inception in November 2010 - mostly driven by Ports of Auckland and Auckland International Airport.
Ports of Auckland was valued by PwC at $1.079 billion, up 73 per cent from the last formal valuation at June 30, 2010, based on its improved earnings prospects.
ACIL's 22.4 per cent stake in NZX-listed Auckland International Airport had been revalued up by 81 per cent to $1.127 billion since the last valuation in November 2010.
Swift said Ports of Auckland had not suffered as a consequence of it being absent from the NZX's trading boards since its delisting in 2005, when the then Auckland Regional Holdings took full control of the company. "There is a little bit of a myth I think that says that to be a successful company you need to be a listed public company," he said.
"There are many, many examples of unlisted private companies which are very profitable," he said. "It depends very much on the governance structure and on having the right directors on the board, in my view."
In February, Ports of Auckland chief executive Tony Gibson said the company was starting to reap the benefits of a reorganisation plan started in 2011.
The company - which that year suffered from a long running industrial dispute - reported a first-half net profit of $26.4 million in the six months to December 31, 2013, up 70 per cent compared with the same period a year earlier.
The strong performance of the council's shareholding in Auckland International Airport - one of the sharemarket's stronger performers - had bolstered the city's investment portfolio and income.
Since its formation in 2010, ACIL has returned dividends of $88.3 million to Auckland Council.
It is planning a further dividend payment of $156 million before June 30 this year, including $101.5 million following the airport's capital return.
Among its smaller assets, ACIL's 100 per cent holding of Auckland Film Studios has grown in value from $3 million to $8 million.
- APNZ