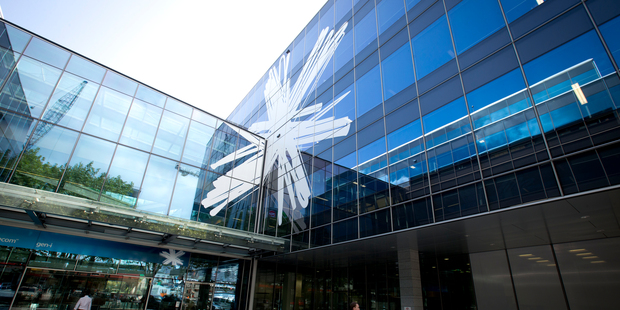 How is the Telecom outage affecting you? Contact the Herald here.
Telecom customers are suffering under a major technical fault today, with many of the company's systems having been shut down for most of the day.
The fault has also caused issues for infrastructure company and ultra-fast broadband builder Chorus, which split from Telecom in 2011 to become a standalone firm.
Chorus said this afternoon it had some IT systems "within the Telecom environment" and as a result had lost use of some of the internal systems where internet companies order new connections.
Some of its customers inbound phone lines were not working and the company's website, Chorus.co.nz, was down.
Chorus' external email was also not working.
The fault has also meant Telecom's own corporate website down.
Telecom spokeswoman Lucy Fullarton told the Herald it was difficult to say how many people had been affected because the fault was also impacting customers' ability to get in contact with Telecom.
The fault is affecting call centres, online services, and internal Telecom networks, as well as some corporate clients.
"It's important to point out that people's ability to call and text has not been impacted," Fullarton said.
All other Telecom customers can still use data, and 111 services are not affected.
Telecom is still unable to give an estimated time to resolve the issue but said technicians are working on the problem.
Fullarton said earlier this morning in an emailed news release that today's outage was unrelated to a Telecom systems' upgrade, which took place over the weekend.
See Telecom's Facebook page with discussion of the fault here.
Earlier this year, the email accounts of tens of thousands of Telecom Xtra customers were attacked by cyber hackers resulting in a deluge of spam from pranksters and fraudsters.
@TelecomNZ no doubt! I feel sorry for the techs dealing with the issue. I'm a corporate cust, @Geni_ICT Helpdesk running off one cellphone!

— James PG (@JPGnz) May 18, 2014
@nzpilotdude85 No ETA on a fix yet, but we'll update here when we have more info. Regarding your internet issues, where are you located? ^SK

— Telecom New Zealand (@TelecomNZ) May 18, 2014
Obviously one of @TelecomNZ 's core switches decided to take the red pill and leave the matrix. This is not good... Not good at all...

— N J (@NigeLiJ) May 19, 2014
Seems like all of @TelecomNZ is down... website + tele support.

— Kirsty Hughes (@eliterate) May 18, 2014
We have a technical issue (unrelated to our upgrades) affecting call centres, online services, internal networks. Techs working hard...

— Telecom New Zealand (@TelecomNZ) May 18, 2014
...to sort this out as quickly as possible. We're sorry for the inconvenience, everyone. #RPT ^TRF

— Telecom New Zealand (@TelecomNZ) May 18, 2014
@TelecomNZ services are down - that'll 'spark' some annoyances. #brand #irony

— Kieran Stowers (@kieranstowers) May 18, 2014
If ya with @TelecomNZ, you may have noticed issues with your domain services or 0800 number...Not going to be a fun day for their techies X/

— Paul Stokes (@iam_stoked) May 18, 2014