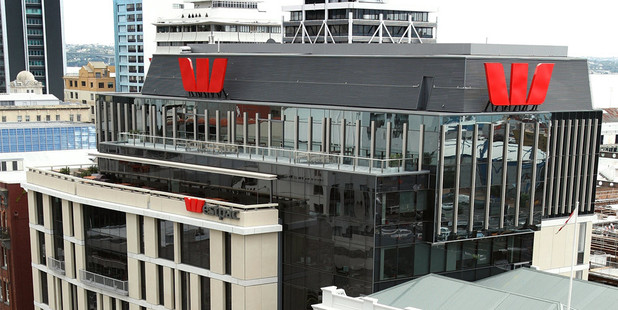 Westpac Bank's New Zealand unit lifted first-half cash earnings 17 per cent as it took fewer charges on impaired loans and kept a lid on operating expenses.
New Zealand cash earnings rose to $432 million in the six months ended March 31 from $368 million a year earlier, according to the Australian parent's results. Impairment charges plunged 94 per cent to $4 million with a reduction in stressed assets and fewer mortgage delinquencies beyond 90 days. Operating income increased 1 per cent to $1.02 billion, while expenses shrank 2 per cent to $422 million.
"Intense competition and a customer preference for fixed-rate mortgages has seen margins compress, contributing to 1 per cent growth in revenue on the same period last year," the bank said. "A further improvement in both business and consumer asset quality contributed to much lower impairment charges."
The local Westpac unit generated about 11 per cent of earnings for Australia's second-biggest mortgage lender.
Westpac today lifted first-half cash earnings 7 per cent to A$3.77 billion, while its net interest margin shrank 8 basis points to 2.11 per cent. Net operating income rose 7 per cent to A$9.79 billion.
The bank's New Zealand unit increased net loans 6 per cent to $63.2 billion from a year earlier, with $38.6 billion of mortgages and $22.8 billion of business lending. Westpac said high loan-to-value ratio mortgage lending, which faces Reserve Bank-imposed restrictions, accounted for 7 per cent of new loan flows in the half.
See Westpac's latest financial report here:
Term deposits increased 1 per cent to $24.5 billion from a year earlier, with other deposits up 15 per cent to $23.9 billion.
Westpac will pay a fully-franked interim dividend of 90 Australian cents per share, up 5 per cent from a year earlier.
The dual-listed shares rose 0.8 per cent to $37.50 on the NZX. Its ASX-listed shares closed on Friday at A$34.87, and have gained 7.7 per cent this year.