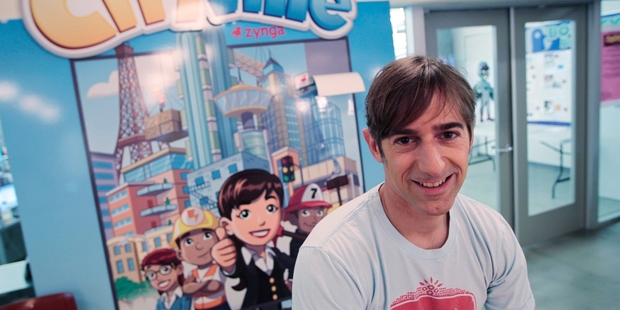 Online game-maker Zynga's founder and former chief executive Mark Pincus is stepping down as chief product officer as the company's sales slide.
Zynga yesterday said Pincus would remain chairman of the company he founded in 2007.
Zynga went public in 2011 on the strength of games like Farmville and Mafia Wars, which had enthusiastic Facebook followings. But rival digital game-makers invaded Facebook and more people migrated to other pastimes on smartphones.
Zynga has been cutting jobs and posting losses and the company is trying to shake things up.
Don Mattrick, who had been in charge of Microsoft's interactive entertainment division, replaced Pincus as CEO in July.
Zynga agreed to buy NaturalMotion, the company behind the hit mobile games CSR Racing and Clumsy Ninja, in January.
New appointments include Alex Garden of Microsoft, who is now the president of Zynga Studios. Garden had been in charge of Xbox Live and Xbox Music, Video and Reading.
Including charges connected to job cuts and the closure of some data centres, Zynga said it lost US$61.2 million in the first quarter.
And its revenue continued to decline, dropping 36 per cent to US$168 million. Analysts had projected an even worse drop, to US$164.2 million, said FactSet.
The company said it had 28 million daily users in the first quarter. That is down by almost half from a year ago, but it represents growth of 1 million users compared with the fourth quarter. Zynga shares jumped US23c, or 5.2 per cent, to US$4.65 in aftermarket trading.
- AP