Nation leapfrogs Japan to become fifth-biggest visitor source while royal tour drives interest in Britain and US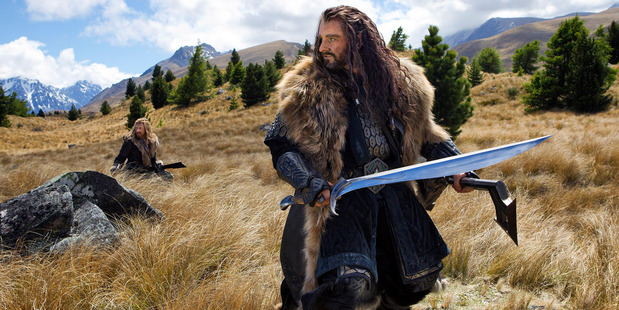 Germany has overtaken Japan to become New Zealand's fifth-biggest source of tourists and the royal visit has increased interest in other key markets.
Total arrivals from Germany were up 14.5 per cent for the year to 74,224 — the highest ever recorded for a 12-month period — with 6.4 per cent growth in March, according to Statistics NZ.
Figures for March show total arrivals from all countries were down 17,200 to 253,600, due largely to the timing of Easter, and numbers for the 12-month period show continued growth — up 5.4 per cent to 2,752,257.
Tourism New Zealand's manager of corporate affairs, Chris Roberts, said that while German holidaymakers were not the biggest spenders per day, their average length of stay — 24 days — made them a significant market.
Germans tended to travel widely, meaning the regions benefited. While they often self-drove in cars or campervans and did not necessarily stay in the most expensive places, they were big spenders on attractions, he said.
The promotion of New Zealand in association with the Hobbit movies was working in Germany, with 21 per cent of arrivals saying it influenced them.
Roberts said interest from Britain and the United States had increased with the visit by the Duke and Duchess of Cambridge.
By the end of the tour there was a 15 per cent increase in British visits to newzealand.com, and a 10 per cent increase in US visits.
He said it could be up to five years before those interested in following the royals come here, but a trip to New Zealand was now definitely on the bucket list for some in those important markets.
The later celebration of Easter this year resulted in a 13.4 per cent drop in visitors from Australia to 99,520, and a 19.4 per cent drop in those from Britain to 18,720 — the first negative result from this market for over six months.
"Both of these markets have been key players in the growth we have seen over the summer season, and indicative arrivals figures for April are again looking positive," said Roberts.
The US continued positive growth, with total arrivals up 9.5 per cent to 26,528 for March.
"Interestingly, over half of the growth seen from the US has arrived in New Zealand via Hawaii, reiterating the importance of supporting new airlines such as Hawaiian, which has been operating nonstop services since March 2013."
Roberts said total arrivals from Japan were down 10 per cent to 8656 for the month and 2.8 per cent to 73,344 for the year ending March — a result of reduced airline capacity over the 2014 summer season. Arrivals from China, New Zealand's second-biggest market, were up 14 per cent for the year to 239,712.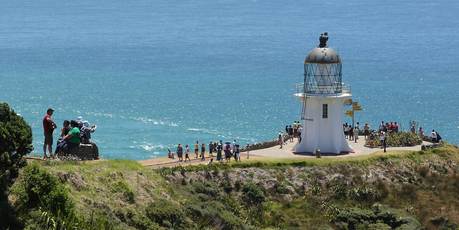 Checking in
• 74,224 arrivals from Germany, up 14.5% for the year ended March.
• Germany has overtaken Japan to become NZ's fifth-biggest source market.
• 239,712 arrivals from China, NZ's second-biggest market, up 14%.
• 2.75m visitors in total, up 5.4%.