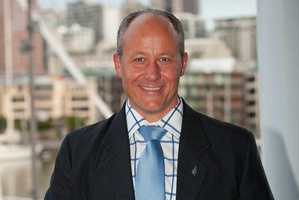 JLL is continuing to strengthen its offering in Auckland with the appointment of Tom Kane, who has made the move from the Wellington office as part of the property and asset management team.
Pursuit Public Relations has appointed Gavin Ogden as senior account manager. Gavin is a former technology journalist with more than a decade of experience in Britain and New Zealand media.
Aduro Biopolymers, a Hamilton-based research, development and manufacturing company, has appointed Darren Harpur as chief executive.
Experienced television and content marketing producer Michele Driscoll has joined BrandWorld as production manager. A former executive producer of the Shopping Channel, Michele has a wealth of experience from associate producing popular reality television shows like Popstars and Hell's Kitchen as well as content marketing ideas for shows like Good Morning.
Australasian engineering and design company Harrison Grierson has appointed Stephen Finnemore as general manager, Infrastructure, Andrew Collins to general manager, planning, and Jeff Needham to general manager, survey.
Management consulting firm, Navigator NZ welcomes entrepreneur and former senior public servant Shaun Coffey as its independent chair. Navigator also welcomes entrepreneur Mike Marr as a director and confirms the appointment of Nick Alexander as managing partner.
Chapman Tripp has promoted four new senior solicitors in the Auckland office - Sam Dykes, finance; Phoebe Gibbons, financial services; Anna Southwell, property; and Daniel Street, litigation.
Contact us: For a free inclusion in Movers and Shakers please send a brief appointment notice to careers@nzherald.co.nz