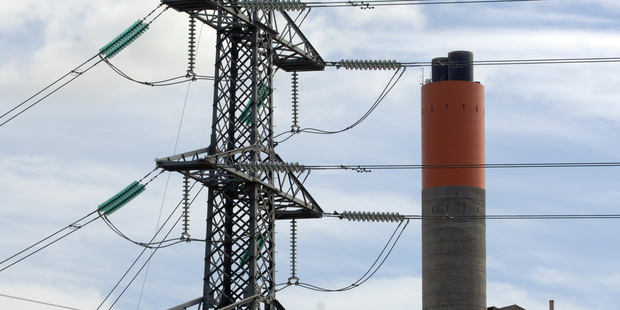 The government will sell 49 per cent of Genesis Energy in the last of its scheduled asset sales after feedback from institutions and brokers gave it confidence it didn't need to reduce the size of the selldown.
Institutional investors and New Zealand brokerages will be offered 40 per cent of the company, or 400 million shares, through a bookbuild that opens tomorrow, Finance Minister Bill English and State Owned Enterprises Minister Tony Ryall said in a statement.
So-called 'mum and dad' investors will then be offered up to 90 million shares, or 9 per cent of the company, through a general offer that opens on Saturday. That includes shares set aside for loyalty bonus share allocations.
The government had previously said it may sell anywhere between 30 per cent and 49 per cent of Genesis, depending on demand. The shares are being offered at an indicative range of $1.35 to $1.65 per share, with the final price determined by the bookbuild and announced on Friday, the ministers said.
"We have received positive feedback on the offer to date from local and international institutions and New Zealand share brokers," English and Ryall said in their statement.
The offer includes one bonus share for every 15 owned, capped at 2,000 bonus shares, provided the investor holds the stock for 12 months.
Based on the indicative price range, the implied gross dividend yield for the 2015 year is forecast to be in a range from 13.5 per cent to 16.5 per cent, the government said earlier this month. Analysts at Forsyth Barr dubbed it a "turbo charged dividend" in a note last week.
Genesis share offer next steps
• Thursday 27 March - Bookbuild opens with 400m shares available to NZ sharebrokers and local and international institutions. 90m shares retained for general offer.
• Friday 28 March - Final share offer price announced. Bookbuild share allocations announced and expected New Zealand ownership percentage announced.
• Saturday 29 March - General offer opens to New Zealanders. Up to 90m shares available.
• 5.00pm Friday 11 April - General offer closes.
• 17 April - Listing of Genesis Energy on NZX main board.

Genesis is the smallest electricity SOE by asset value but by far the country's largest electricity and gas retailer with more than 650,000 customer connections. It owns a mixture of gas and coal-fired, wind and hydro plant.
As with the selldown of Mighty River Power and Meridian Energy, the taxpayer remains the controlling shareholder, with at least 51 per cent of the shares, and the government is committed to 85 per cent New Zealand ownership at the time of the float, albeit foreign investors could then buy shares issued to New Zealanders. The sales will raise more than $4 billion.
The government is aiming for a listing date on the NZX of April 17.
Genesis Energy assets
*Huntly power station is the biggest in New Zealand.
*31% of the lucrative Kupe oil and gas field.
*Country's largest retail customer base.
*Significant hydro generating resources.
Read the full Genesis Energy share offer statement here
Genesis Energy
2012 Revenue: $2.270 billion
2012 Net Profit: $90 million

Government expects to raise between $700 million and $1.1 billion from selling a 49% stake.
Operates a mix of thermal and renewable power stations with a total capacity of 2141MW:
• Huntly thermal power station -
gas/coal.
• Tongariro power scheme, Taupo -
hydro.
• Waikaremoana power scheme, Wairoa -
hydro.
•Tekapo A &B, Mackenzie Country -
hydro.
• Hau Nui, Wairarapa -
wind.
• Holds a 31 per cent stake in the Kupe (off the Taranaki Coast) -
oil and gas.
Chairman:
Jenny Shipley
Chief Executive:
Albert Brantley