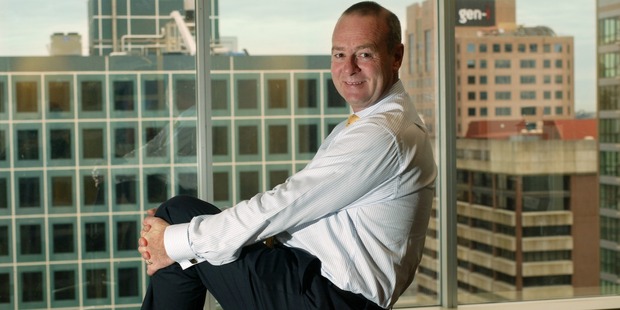 The Financial Markets Authority filed charges against former Viaduct Capital director Nick Wevers a fortnight ago, eight days before he died suddenly at home.
The authority announced on Friday it had filed charges against Wevers - who also had held roles at BlueChip and NZX-listed Kermadec Property Fund - and others associated with Viaduct Capital and Mutual Finance.
The FMA said that Wevers had passed away and its action would be withdrawn.
A family notice in yesterday's Herald said Wevers had died suddenly at home last Wednesday. He was 59.
A service is being held today for Wevers in Meadowbank.
A tribute to Wevers from Barrie and Carolyn Graham said they would miss his wonderful company.
"Nick, we are trying to understand and respect your decision. We will miss your big laugh, your hugs ... and your wonderful company. The All Blacks' games will not be the same without you," the notice said.
Police attended the scene of Wevers' death last Wednesday and last week said they were not treating his death as suspicious.
Although announcing the charges on Friday and the fact Wevers had passed away, the FMA would not disclose when it filed its court action.
The Auckland District Court said yesterday that the charges were filed on March 11.
Others charged by the FMA include Paul Bublitz, Bruce McKay and Richard Blackwood for their roles at both Viaduct and Mutual, Lance Morrison for his role at Mutual and another person seeking name suppression. They are scheduled to appear in the Auckland District Court on May 7.
The defendants have been charged with theft in a special relationship and making false statements in a prospectus.
These charges carry maximum sentences of 7 and 10 years' imprisonment.
Some of the defendants also face Companies Act charges alleging false statements were made to Viaduct's trustee.