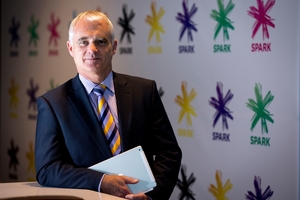 Telecom says it will ditch the name of its soon-to-launch internet television service, ShowmeTV, after two companies with similar brand names raised concerns with the telecommunications giant.
Last month the directors of Show TV, a direct-to-consumer advertiser, and ShowMe, an online retailer, said customer confusion resulting from the launch of ShowmeTV would have "massive implications" on the growth of their businesses.
Simon Hoegsbro, of Telecom Digital Ventures, said Telecom had been aware of the existence of the companies and had followed appropriate trademarking processes.
"While we believe we had the ability to continue with the ShowmeTV brand under the relevant trademark categories, we accept that Show Television and Show Me had some legitimate concerns given their own business," Hoegsbro said.
"Taking everything into account, and given that we have not yet made any marketing investment in this brand, we didn't think having a prolonged dispute about the name was in anyone's interest."
He said Telecom had made a "pragmatic decision" to ensure its attention was focused on the development and launch the internet TV and movie service.
"We will be announcing a new name for the service in due course, either before or when we move to commercial launch later this year. The quality of our internet TV offering, not the brand name, will be pivotal to our success."
Telecom chief executive Simon Moutter described ShowmeTV as "a Netflix for New Zealand" when the new service was announced last month.
It is expected to debut later this year.
Show Television, owned by importer and distributor Southern Cross Promotions, promotes Show TV branded product - such as cookware and cooking accessories - direct to consumers via television and consumer shows throughout Australasia.
Online retailer ShowMe specialises in the promotion of Show TV branded product on its website, showmeshop.co.nz, and is 50 per cent owned by Show Television.
Show Television director Darryl Clarke said the companies would like to acknowledge Telecom for taking a pragmatic approach and resolving the situation.