NZ has changed since the Kirk years, but we still long for authentic leaders.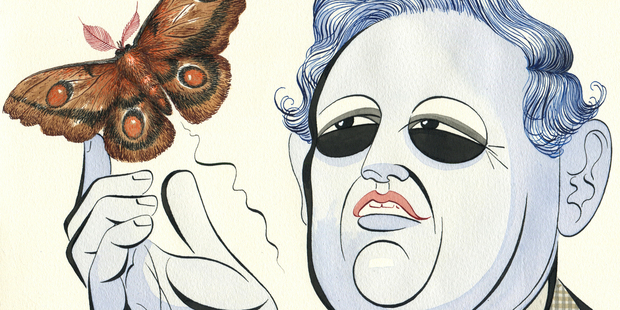 The election we are to have in six months time has become, it seems, a competition to define that all-important marketing buzzword of the moment: "authenticity".
Policies and ideas should, as always, be of prime importance. But Cunliffe v Key seems to have come down to a contest between perceptions of two men who both grew up in modest circumstances before doing extremely well for themselves. However, while one of them seems comfortable with his good fortune, to the point of stupor, the other suffers because of it.
One Labour man who was entirely and authentically a "man of the people" and never had to fear persecution for his back-story was Norman Kirk, Labour leader and Prime Minister for just 20 months from 1972 to his death in 1974.
As chronicled in an excellent new biography by historian David Grant, The Mighty Totara, Kirk's experience of his family's suffering during the Great Depression propelled him to public office, even though he left school at 12. Of his essentially socialist beliefs he later wrote that "some of my strongest memories were formed of the stupid cruelties that rationalised conservatism could inflict ...
they didn't know the answers. They believed there was no answer."
But Kirk had answers, and pursued their realisation unceasingly. When he decided on his first foray into politics proper - campaigning to be mayor of Kaiapoi - Kirk visited almost every house in town to talk to the occupants about the issues that mattered to them. As Labour leader his frenetic pace never wavered (it probably killed him) but his passion to relate to and learn from as many people as possible drove him. This in the days before PR advisers, market researchers and even security details.

"None of them can be like Kirk - not because they lack his working-class background, but because they don't appear to have his radical vision for a New Zealand that could "wow" the world."
He personally answered every letter he received throughout his career. It's a small thing, perhaps, but in Grant's book he reproduces a letter that Norman Kirk wrote in response to a young boy who had written in 1963 to tell him he had invented a matchbox device that could disintegrate a moth. Kirk wrote: "Your disintegrating device reminds me that it is greater to create than destroy. The moth you can destroy is a remarkable creature. If you look at it under magnification you will see how finely its wings are formed ... and the way in which a comparatively large body can be lifted and manoeuvred by small wings ... we can disintegrate them but have no power to create anything like it. Maybe when you think of this you will turn your ... obvious talents to more constructive objectives."
The letter was thoughtful and caring. I wondered how our current political leaders would answer this young man's letter - in the unlikely event that they didn't leave that task to a PR flunkey.
Would David Cunliffe's letter come with an enclosed, signed, glossy pic of himself meeting a world leader? Would John Key's letter require translation: "Don't let anyone be Judge Judy and executioner in your life ... follow your dreams and all the troaties in China will be it. Vote National." Jamie Whyte's response doesn't bear thinking about.
None of them can be like Kirk - not because they lack his working-class background, but because they don't appear to have his radical vision for a New Zealand that could "wow" the world.
Politicians, and this country, have changed since Kirk, yet we still yearn for a time when authenticity was something you took for granted, not something to be manufactured.