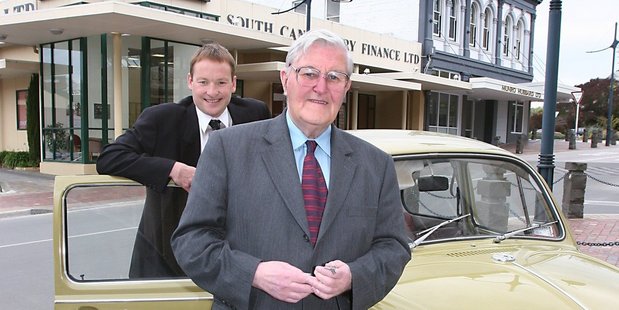 The trial of three former heads of South Canterbury Finance in what is alleged to be New Zealand's biggest ever fraud case begins in Timaru today.
The Serious Fraud Office brought 21 charges against five people in December 2011 after the failed South Island money lending firm's $1.7 billion collapse.
The alleged fraud "exceeds anything in the history of white-collar crime in New Zealand," the SFO said at the time.
Two of the five men initially charged later had allegations against them withdrawn.
Today, former SCF chief executive Lachie McLeod, 50, and two of the company's former directors, Edward Sullivan, 72, and Robert White, 70, will stand trial before Justice Paul Heath alone at the High Court in Timaru.
They deny charges that include theft by a person in a special relationship, false statements by promoter, obtaining by deception and false accounting.
SCF was the brainchild of Timaru financier Allan Hubbard, who died in a September 2011 car crash, aged 83.
McLeod joined South Canterbury in 1993 and resigned in 2009.
The company was placed into receivership on August 31, 2010, owing about $1.8b.
But because of the company's participation in the Crown retail deposits scheme, 35,000 SCF investors were bailed out by the taxpayer to the tune of $1.7b.
While debenture and stock holders were covered by the scheme, investors who held preference shares in SCF were not covered. These shares were worth $100 million when issued in 2006, but their value had fallen to $15m by 2010.
- APNZ