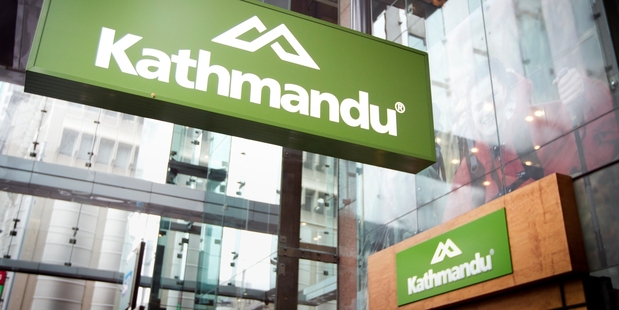 Kathmandu Holdings posted an 11 per cent increase in first-half profit, even as a strong kiwi dollar crimped earnings in Australia, the outdoor goods and clothing chain's biggest market. The shares jumped 7.8 per cent after the results were released.
Net profit was $11.4 million in the six months ended Jan. 31, up from $10.3 million a year earlier, the Christchurch-based company said in a statement. Sales rose 1 per cent to $167.6 million.
Kathmandu's Australian unit, which accounts for almost two thirds of revenue, reported a 0.3 per cent decline in sales to $103.1 million, although in Australian dollar terms sales rose 15 per cent. Segment earnings from Australia climbed to $2.8 million in the first half from $1.9 million as cost of sales fell 4 per cent to $33.6 million.
See Kathmandu's latest financial presentation here:

All up, the retailer estimates a strong kiwi dollar against the Australian dollar sliced $2.2 million off pretax earnings. The New Zealand dollar has risen 18 per cent against its Australian counterpart in the past 12 months and was recently at 93.78 Australian cents.
In New Zealand, sales rose 4.6 per cent to $62.3 million, to account for 37 per cent of total revenue, while earnings before tax rose to $9.85 million from $9.1 million. Sales in the UK fell 33 per cent to $2.3 million while is loss widened to $1.2 million from $783,000. Kathmandu launched four new stores in Australia, one in New Zealand and closed one in the UK.
"The New Zealand economic environment and consumer sentiment is currently generally positive, but there is more uncertainty in Australia's prospects, and I anticipate it will continue to be the more challenging retail market during 2014," said Peter Halkett, chief executive. "Our increasing brand awareness and profile in Australia make me confident that we will see on-going sales growth this year."
The company's gross profit margin widened to 63.9 per cent in the first half from 62.7 per cent a year earlier.
Kathmandu shares rose 8.4 per cent to $3.62, and have gained 36 per cent in the past 12 months. An interim dividend of 3 cents per share will be recorded on June 6 and paid out June 17.
The company said it expects full-year profit growth, but warned "unseasonal weather through the Easter and winter sale periods is always a significant variable influencing the full year's results."