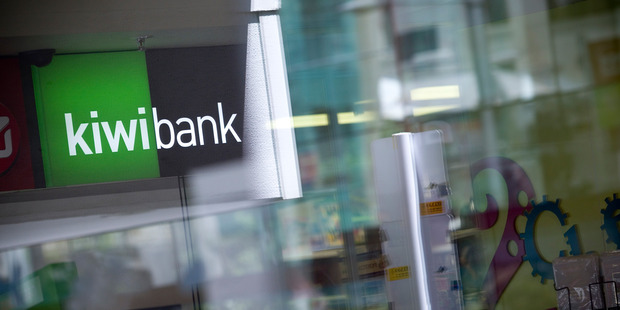 Kiwibank has given an assurance to the High Court it won't discriminate against any of its customers who take part in a class-action style litigation over allegedly "unfair" penalty fees, according to a lawyer associated with the case.
The Fair Play on fees group, fronted by Auckland lawyer Andrew Hooker, have taken action against Kiwibank over penalty fees.
The locally-owned bank is the second to be targeted by the group, the first being ANZ.
The representative action alleges the default fees charged by the banks in situations such as unarranged overdrafts, bounced cheques and late over-limit credit card fees are "unenforceable penalties" and should be paid back to customers.
Lawyers for Kiwibank and the lead plaintiff in the case appeared in the High Court at Auckland this morning and asked Justice Joseph Williams to make a number of orders.
Both sides agreed to these mostly administrative matters and so there was no argument during the short hearing.
They included that the "opt-in" date (when people need to sign up to the court action by) is March 31.
The parties also asked the court to approve the class-action's funder, Litigation Lending Services (NZ).
It was also agreed that security for costs which the plaintiffs need to put up was $150,000. This money is set aside so Kiwibank's court costs can be met if it successfully defends the claim.
After the hearing this morning, Hooker told the Herald that Kiwibank had also given an assurance to the court that it wouldn't discriminate against any of its customers who join the action.
" What they're basically saying is that people who have joined the class action, they won't pick on them," Hooker said.
ANZ had given a similar assurance, Hooker said.