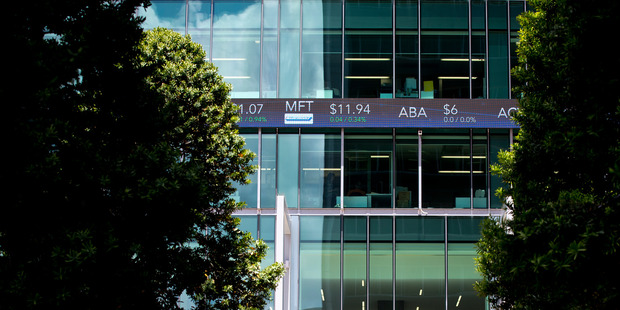 The level of activity on the New Zealand stock exchange grew for an 18th month in February, though the value of transactions was lower than the same month last year.
The total number of trades rose 15 per cent to 93,742 in February from the same month a year earlier, with a daily average of 4,934 trades, according to NZX's monthly shareholder metrics. The total value traded fell 24 per cent to $2.6 billion in February from a year earlier, with the daily average down 24 per cent to $138 million.
Of that, equity trading dominated, with total trades up 16 per cent to 91,638 from the year earlier month, and the value traded down 24 per cent to $2.6 billion. The debt market continued to struggle, with total trading down 18 per cent to 2,104 and the value of debt trading down 0.5 per cent to $75 million.
Sharemarket activity has been buoyed by the government partial privatisation of electricity companies MightyRiverPower and Meridian Energy last year, and as growing KiwiSaver funds have introduced more liquidity to the market.
The stock exchange operator has said it won't be able to replicate last year's boom even as the government readies Genesis Energy for an initial public offering.
In February, the number of listed equities was unchanged from the year earlier at 166, while debt securities fell 10 per cent to 86. NZX's total listed securities slipped 4.1 per cent to 258.
Some $92 million of new capital was raised on the bourse in February in nine separate events, up from $10 million raised in January. No new capital was listed in February.
The market value of all equity rose 24 per cent to $86.1 billion, or 41 per cent of gross domestic product, in February while the debt market was valued at $13.5 billion, or 6.5 per cent of GDP, down 7.6 per cent from a year earlier.
Derivatives trading also grew in the month, with lots traded up 144 per cent to 3,585 and open interest, a measure of activity and liquidity, increasing 53 per cent to 6,171 from February 2013.
NZX last traded at $1.29 on Tuesday, and has gained 4 per cent so far this year.