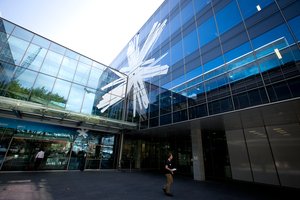 Telecom believes a problem affecting a small part of its North Island broadband network has been resolved.
The cause has been identified as a "hardware fault'' that meant some customers had intermittent service after 8pm last night.
A status update on the company's website earlier today said some customers in Auckland, Northland, Napier and Tauranga may be having problems issues connecting to the internet.
Retail spokeswoman Lucy Fullarton said about 2500 customers who had been affected.
Tonight she said: "We would like to apologise for any inconvenience caused by this problem. Most customers should find that their modems reconnect automatically, but some may need to restart their modems by turning the power off, waiting 30 seconds and turning it back on again.''
The outages prompted a backlash from some customers on Twitter earlier.
Hayden Shaw noted the issue as he mocked Telecom's planned name change to Spark: "Hi @telecomnz can you `spark' my broadband connection back to life now please?''
Kirsty Hughes said her home broadband was down this morning. "I've had to come into work to use the internet!''
Another Twitter user said her parents in Whakatane had waited on the helpline for an hour last night, but the Telecom website at the time said there were no issues.
- APNZ