Government looks at law change that would allow majority overseas stake in struggling national airline.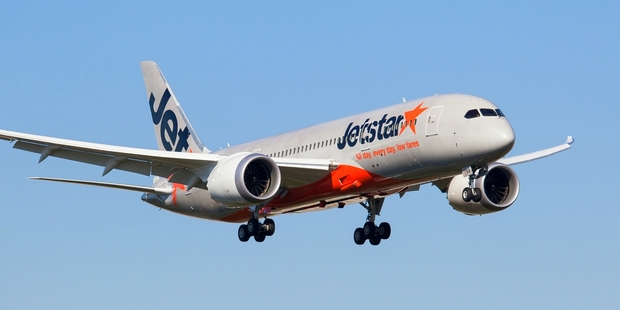 Australia's Government is moving to allow struggling national airline Qantas to be majority foreign owned and to change rules that require it to keep most of its operations for international services in the country.
The changes to the Qantas Sales Act will lift the 49 per cent foreign ownership limit, as well as alter the restrictions on foreign airlines holding more than a 35 per cent stake and 25 per cent for any single foreign shareholder.
The airline, which is set to unveil a six-month loss tomorrow, has argued the laws place it at a disadvantage to Virgin Australia and inhibit growth plans.
"We have indicated an interest in being prepared to seek to legislate to take away the legislative and Government-imposed disadvantages that Qantas faces on the domestic market," Federal Transport Minister Warren Truss said yesterday.
"We are working on legislation to achieve that. The Government is philosophically attracted to levelling the playing field."
The laws also require the airline to keep most of its maintenance, catering, flight operations and training facilities for its international services in Australia.
Labor and the Greens have vowed to block the legislation in the Senate.
Australian media speculated yesterday that the airline could axe up to 5000 jobs to cut costs.
Truss welcomed the fact that Qantas was getting its own house in order through what was likely to be a "radical restructure".
"If there is going to be a response from the Government, that will have to take into account whatever Qantas is proposing to do on its own account," Truss said.
Qantas said yesterday that it had previously stated it must take steps to reduce its costs regardless of any federal Government intervention.
"There is fresh speculation about what things we will or won't announce on Thursday as part of our half-year results," the company said.
"We are not in a position to comment on that speculation.
"We have said that we will be making some tough decisions in order to achieve A$2 billion ($2.16 billion) in cost savings over the next three years, which is a consequence of an unprecedented set of market conditions now facing Qantas."
The airline suffers high legacy labour costs, and in a bitter struggle has had its lucrative domestic corporate market eroded by Virgin Australia, which is just on 25 per cent owned by Air New Zealand.
Qantas has yet to enjoy substantial benefits from its partnership with Emirates which was set up last year and was aimed at stemming large losses the Australian airline has suffered on its long-haul routes.
Qantas pulled out of flying from Auckland to Los Angeles in 2012 as part of early cost-cutting plans but its transtasman services are an important part of its network and paid a big dividend last year.
Jetconnect, a New Zealand-based operation, was set up with lower labour costs and paid Qantas a $156 million dividend.
Jetstar's chief executive for Australia and New Zealand, David Hall, said he could not comment on reports of job losses or the financial plight of Qantas, but his airline was performing well in this country.
"There's a lot of speculation on the eve of any announcement and I'm not going to comment on it but we're very pleased with our business here. We're certainly in it for the long haul, we're committed to the market and we're always looking for growth."
- additional reproting AAP