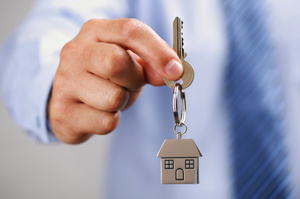 A new book is out to help landlords, with a series of forms ranging from notices to increase rent to a dog clause document.
Brian Kerr compiled The Complete Landlord - Forms (Australis Publishing, $25), with 34 full-size forms he says landlords need in their rental book.
As a former Department of Building and Housing tenancy mediator, Kerr said the book followed his Complete Guide to Landlording in New Zealand, published in 2011, with Tenancy Tribunal cases and good and bad landlord practices.
Kerr said he wrote that after first-time landlord Bill Roberts arrived "standing in my doorway, incredibly stressed", speaking of "awful tenants" who didn't pay rent and messed up the property.
Andrew King, director of the national Property Investors Federation with 6000 landlord members, said the existing system for landlords to get their rent via the Tenancy Tribunal could be pitifully slow.
"It takes around seven weeks to get a Tenancy Tribunal hearing and an eviction for a tenant who's stopped paying rent ... the average loss, not including bond money, for each landlord's application was nearly $2000."