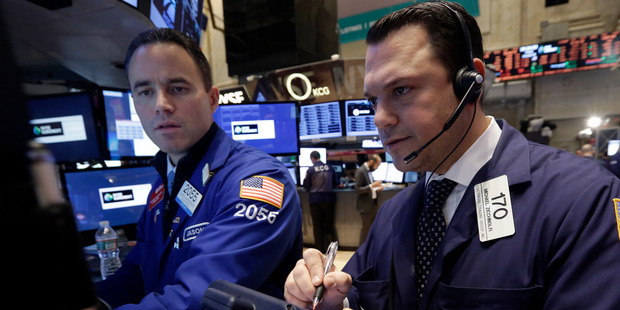 Stocks on both sides of the Atlantic gained overnight as Janet Yellen, the US Federal Reserve's new chairman, signalled continuity in the central bank's policy and optimism about the US economic outlook.
"Let me emphasise that I expect a great deal of continuity in the FOMC's approach to monetary policy," Yellen said in the Fed's semi-annual testimony to the House Financial Services Committee.
The Fed announced a US$10 billion reduction in its monthly bond-buying program in December, followed by another US$10 billion cut after its next meeting, in January, downgrading the purchases to US$65 billion a month amid signs of improvement in the US labour market.
Yellen to investors - expect Fed continuity
Policy makers are expected to continue reducing the program at a similar pace.
While the latest non-farm payrolls data for December and January were short of the mark, Yellen expressed optimism about the outlook.
"My colleagues on the FOMC and I anticipate that economic activity and employment will expand at a moderate pace this year and next, the unemployment rate will continue to decline toward its longer-run sustainable level, and inflation will move back toward 2 per cent over coming years," Yellen said. "The recovery in the labour market is far from complete."
US policy makers have been "watching closely the recent volatility in global financial markets," Yellen said. "Our sense is that at this stage these developments do not pose a substantial risk to the US economic outlook."
Yellen will deliver the same testimony to the Senate Banking Committee on Thursday.
In afternoon trading in New York, the Dow Jones Industrial Average climbed 1.02 per cent, the Standard & Poor's 500 Index gained 0.88 per cent, while the Nasdaq Composite Index advanced 0.75 per cent.
Gains in shares of Boeing, last up 1.9 per cent, and those of Chevron, last 1.7 per cent stronger, propelled the rise in the Dow.
"It's very obvious she is working from the same playbook as Bernanke," Tom Porcelli, chief US economist at RBC Capital Markets in New York, told Reuters. "The Fed will continue to cut its bond purchases by US$10 billion at each policy meeting the rest of the year."
US Treasuries fell, pushing yields on 10-year bonds 6 basis points higher to 2.72 per cent. The greenback also weakened.
"We know Yellen is more on the dovish side, so she wants more information that the labour market is improving, which is reflected in the more cautious side of the statement," Charles St-Arnaud, a foreign-exchange strategist in New York at Nomura Holdings, told Bloomberg News. "Even though she's made it clear that the Fed won't slow the pace of tapering, there's still stimulus in the pipeline, which weighs on the [US] dollar."
In Europe, the Stoxx 600 Index ended the day 1.3 per cent higher than the previous close. France's CAC 40 increased 1.1 per cent, the UK's FTSE 100 gained 1.2 per cent, while Germany's DAX jumped 2 per cent