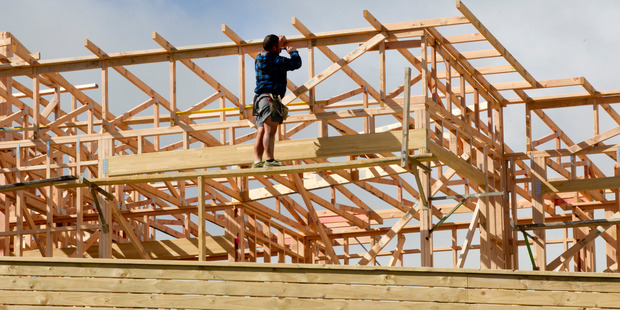 Australia's building industry has slumped back into contraction after a fall in new orders.
The Australian Industry Group's Performance of Construction index dropped 2.6 points to 48.2 last month.
A reading below 50 points shows the sector is shrinking; above indicates expansion.
The figure dents hope that the industry was on a rebound after strong growth in house building propelled the broader construction sector into its third consecutive month of expansion in December following several years of decline.
Driving the fall was a decline in new orders (down 6.6 points to 47.7), a steeper fall in employment (45.1) and a continued reduction in deliveries from suppliers (49.0), Ai Group says.
Ai Group public policy director Peter Burn said the reading cast doubt over possibilities of a recovery in the construction sector.
"Its performance in the next few months will be critical in determining whether there is a consolidation of the gains of late last year or a resumption of the weakness that has characterised the residential and commercial construction slump in the past couple of years," he said.
House building was the strongest sub-sector, at 57.5, but its expansion had been affected by slower growth in new orders last month.
Engineering construction recovered from the drop reported in December, while apartment building contracted sharply and commercial construction slipped from the slight expansion recorded in December.
Housing Industry Association senior economist Shane Garrett said new dwelling construction was needed to prop up the economy as mining slows.
"We are concerned by the contraction in apartment construction activity during January," he said.
- AAP