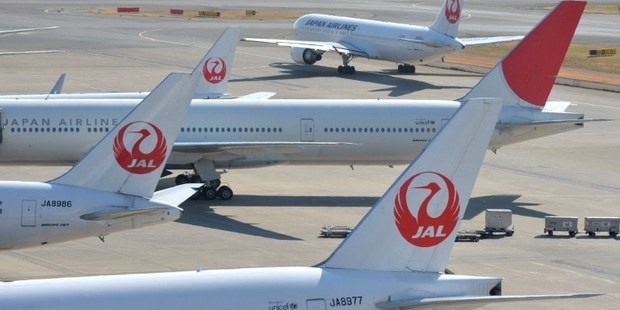 Japan Airlines says its nine-month net profit dropped 12.2 per cent to US$1.2 billion ($1.48 billion) owing to higher operating costs, but the carrier boosted its full-year earnings forecast.
Net profit for April to December came in at 123.5 billion ($1.5 billion) on sales of 989.9 billion, up 5.1 per cent from a year earlier.
The airline said it now expects to earn 148 billion in the fiscal year to March, up from an earlier forecast of 128 billion. The company said its bottom line had been hit by a jump in operating expenses.
It did not elaborate, but a sharp drop in the yen since late 2012, while giving a boost to Japanese exporters, has hurt its airlines by pushing up the cost of fuel, often a carrier's single-biggest expense.
JAL and its domestic rival All Nippon Airways were hit by the worldwide grounding of Boeing's next generation aircraft.
- AFP