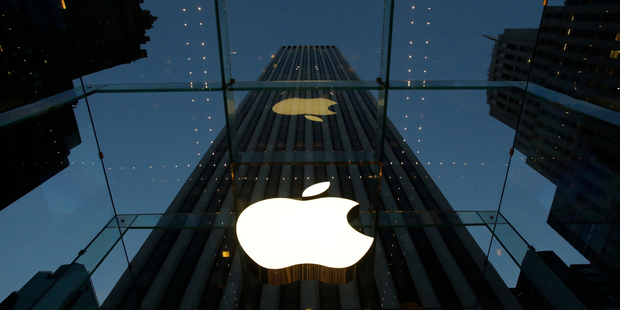 The entrance to the Fifth Avenue Apple store, in New York. Apple's latest results have disappointed Wall St, and its share prices has tumbled 7 per cent overnight. Photo / AP
Apple's stock has tumbled in early trading, hurt by a lacklustre first-quarter performance and a cautious second-quarter revenue outlook.
The shares on Tuesday dropped more than seven per cent, hovering slightly above US$511.
The iPhone maker initially lost nearly $40 billion in market value.
Apple said it sold more iPhones and iPads in the first quarter than in any prior quarter, but investors were expecting even bigger things from the Cupertino, California, company.
Apple also announced a second-quarter revenue forecast of $43 billion, below Wall Street's $46.13 billion estimate.
The company's stock has started losing some ground in the past year due to concerns about slowing growth and growing competition.
AP