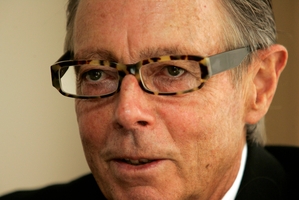 Jewellery chain Michael Hill International expects first-half earnings to rise after reporting a 10 per cent lift in sales over the period.
Earnings before interest and tax were between A$29 million ($30.8 million) and A$30 million in the six months ended December 31 from A$28.6 million a year earlier, the Brisbane-based jeweller said. That came as sales rose to A$270.8 million across all its stores from A$246.3 million in 2013.
The revenue gains were led by a 38 per cent increase in Michael Hill's Canadian stores, which generated A$39.4 million, up from A$28.5 million.
New Zealand sales, when converted into local currency from the Australian dollar which the company reports earnings in, fell 4.1 per cent, to $60.9 million.
"Our New Zealand stores continued to struggle," said the company. "This fall in revenue for the half was in part due to the settling in of a new retail management team mid-2013.
The company is confident this decline will be reversed in the coming months."
In Australian dollar terms, New Zealand sales rose 8.2 per cent to A$49.7 million. A weaker Australian dollar supported the group's 10 per cent lift in revenue, which accelerated from an 8.7 per cent rise in the first quarter.
Australian revenue rose 5.5 per cent to A$171.7 million, while US sales gained 3.8 per cent to A$5.5 million.
The company said US sales had been affected by the severe winter conditions over Christmas.
Shares in Michael Hill International were unchanged at $1.44, and have gained 18 per cent over the past 12 months.