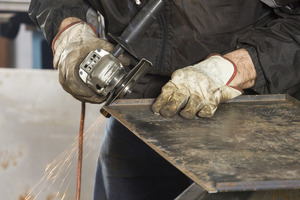 The most timely indicator of manufacturing activity held up at robust levels last month.
The BNZ-Business New Zealand performance of manufacturing index (PMI) registered 56.4, essentially flat on November's read of 57 and well above the 50 level which distinguishes expansion from contraction in the sector.
The gauge has been in expansion territory for 15 consecutive months and averaged 56 over 2013.
New orders, at 61.4, was the strongest of the survey's constituent indicators and has been above 60 for five of the past six months, while finished stocks showed contraction for the first time since last April.
"The combination of strong new orders and falling inventory in the PMI is a positive indicator for more production ahead," said Bank of New Zealand economist Doug Steel.
In the national accounts released just before Christmas, manufacturing recorded a hefty 1.5 per cent increase in the September quarter, having been flat over the first half of 2013.
"The jump looks no fluke to us. More growth is expected," Steel said.
The PMI's employment indicator rose to 55.2 from 53.5 in November. "This is the strongest recorded employment pulse in the PMI since late 2007," he said.
It also chimed with manufacturers' responses in the quarterly survey of business opinion (QSBO) from the New Zealand Institute of Economic Research last week.
This confidence was despite a softening economy in the largest export market, Australia, a sharp rise in the exchange rate with the Aussie dollar and the prospect of higher interest rates, Steel said.