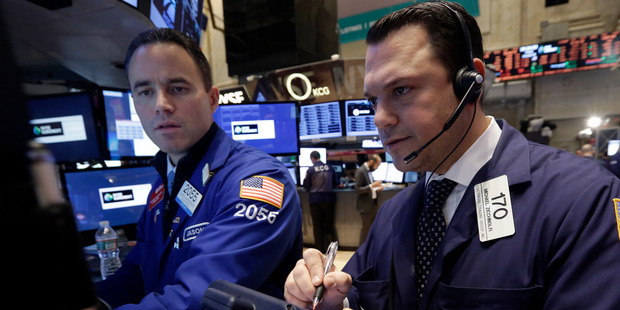 As the US corporate earnings season gathers steam, investors are keen to see that the latest results justify current valuation levels.
First, today, US markets will be closed for the Martin Luther King holiday.
Companies reporting their latest quarterly earnings in the coming days include Microsoft, IBM, Netflix, McDonald's, Advanced Micro Devices, Halliburton, and Johnson & Johnson.
"Earnings are front and centre and to that end I think it's still too early to have a good read on fourth-quarter results," Terry Sandven, chief equity strategist at US Bank Wealth Management, told Bloomberg News.
Out of the 52 Standard & Poor's 500 companies that have posted results so far, 62 per cent have surpassed analysts' profit estimates, and 63 per cent have bettered revenue projections, according to data compiled by Bloomberg.
In the past five days, the Dow Jones Industrial Average rose 0.13 per cent, while the Nasdaq Composite Index gained 0.55 per cent.
The S&P 500 slipped 0.2 per cent.
Last week, companies that bettered expectations included Morgan Stanley and its shares jumped 4.4 per cent on Friday.
But Intel offered disappointment. Its shares slid 2.6 per cent on Friday after the company's earnings outlook, announced after the closing bell on Thursday, fell short of expectations. On Friday Intel said it will reduce its global workforce by about five per cent this year.
General Electric also failed to deliver, falling short of a target for its profit margins, and sending its shares 2.3 per cent lower on Friday.
"The transition is continuing to take time and GE is going to really have to hit these targets, and it's disappointing they couldn't quite get it done on the industrial target this year," Christian Mayes, an analyst at Edward Jones, told Reuters.
Best Buy was another company that fell short, reporting a drop in holiday sales, sending its stock into a tailspin. Shares sank 29 per cent on Thursday, followed by another 9 per cent slide on Friday.
This week is a light one in terms of US economic data. Most reports are scheduled to be released on Thursday, including weekly jobless claims, the PMI manufacturing index flash, existing home sales, FHFA house price index, and leading indicators.
On Tuesday, the International Monetary Fund will offer its outlook for the global economy, and the World Economic Forum starts the next day in Davos, Switzerland.
The World Bank turned more optimistic about the worldwide outlook, last week boosting its expectations for global economic growth this year to 3.2 per cent, up from its June projection of 3 per cent. It also lifted its forecast for growth in the euro zone to 1.1 per cent this year, up from its previous estimate for 0.9 per cent.
Europe's Stoxx 600 Index climbed 1.8 per cent last week, as did France's CAC 40. The UK's FTSE 100 rose 1.3 per cent, while Germany's DAX jumped 2.9 per cent.
Investors will eye Germany's ZEW institute's monthly index of investor confidence, due early this week, to gauge sentiment in Europe's engine economy.
China is set to release third-quarter and full-year 2013 gross domestic product later today.