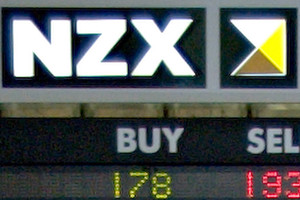 A Morningstar analyst says Trade Me is still a growth stock. Photo / APNZ
TradeMe should still be judged as a growth stock despite its growth slow-down, according to a Morningstar analyst.
Nachi Moghe said Trade Me's shares had been weak of late as investors fretted about a slow-down in its growth he wasn't expecting any major changes in the company's projections, he said in a note.
"Our projections remain largely unchanged, and take into consideration headwinds in the firm's marketplace business and increased investments required in developing new businesses."
Moghe said he expected the compound annual growth rate for operating earnings to be around 9 per cent over the next five years driven mainly by classified advertising.
"Our long-term thesis on the stock is intact. We believe Trade Me deserves a wide economic moat due to the "network effect," as the number of buyers and sellers continues to rise due to the website's popularity."
Moghe put a fair value of $4.40 on Trade Me shares and said at the current price they appeared slightly undervalued.
The company's 4.3 per cent dividend was compelling for New Zealand investors and any further weakness in the share price should be used as a buying opportunity, he said.
Trade Me shares were trading at $4.24 this morning.
They are up 4.69 per cent over the last year but down on a high of $5.43 reached in May last year.